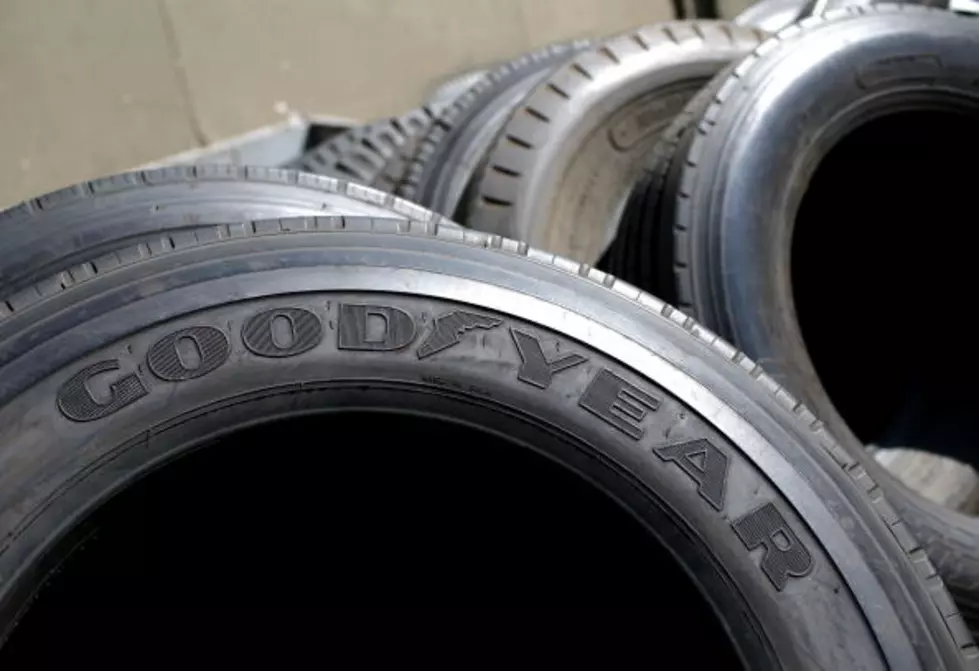 Michigan Couple Gets a Grant to Build an Airbnb Out of Used Tires
Justin Sullivan/Getty Images
A West Michigan couple is about to build a house but it's not like any house you've ever seen before. This home will be built completely out of old, used tires.
SEE ALSO:  Oh, Michigan, These Five Weather Memes Are So, So You
Clayton Brown and Kimberly Sullivan bought about 23 acres of land in Southwest Michigan and soon discovered that there was a "gigantic mountain" of used tires on the property because part of it used to be a junkyard.
Searching for a Solution
Knowing that they needed to somehow get rid of the old tires, the couple began looking for solutions. Clayton tells WXMI-TV that recycling them wasn't an option because they could only get rid of four tires per year. Kimberly noted that the cost to have all the tires removed would be astronomical.
Couple Almost Missed a Golden Opportunity
Clayton and Kimberly say they almost dismissed an email from Airbnb as junk mail. The company sent out a mass mailing for a contest to build an original design home, completely funded by Airbnb through what it calls an 'OMG Fund.'
Kimberly tells the TV station it took a while for the idea to hit her.
"Oh, this is how we can use these tires," she said to herself. "We can built a giant tire-shaped house using the tires."
Clayton notes that using tires to build homes is a common practice in the desert.
The couple is one of 10 recipients of $100,000 which will be used to build the unique homes.
$18M Historic Randall's Point Walloon Lake Homestead
Currently
offered for $18 million,
making it one of the most expensive properties in the state, the compound comes with four cabins. Three of the cabins were built in the 1920s and the main log home was built in the 1970s. The original boathouse and barn remain. The homestead was founded by Bo Randall who was the founder of
Randall Made Knives
and a good friend of Ernest Hemingway who frequented the property for hunting. With over 5700 square feet of living space amongst the cabins, the compound is perfect for large families. A mix of modern and timeless history, this is truly a slice of Michigan history.
Check Out This Michigan Home With 15 - Yes 15 - Bathrooms
How many bathrooms is 'enough?' How many is too many?
This massive home in Rochester, Michigan has nine full bathrooms and six half baths - and a whole lot more.
Check out the pics.
Michael Moore's Former Home on Torch Lake
Take a look inside one of Michael Moore's former Michigan homes, selling recently for just over $4.3 million.