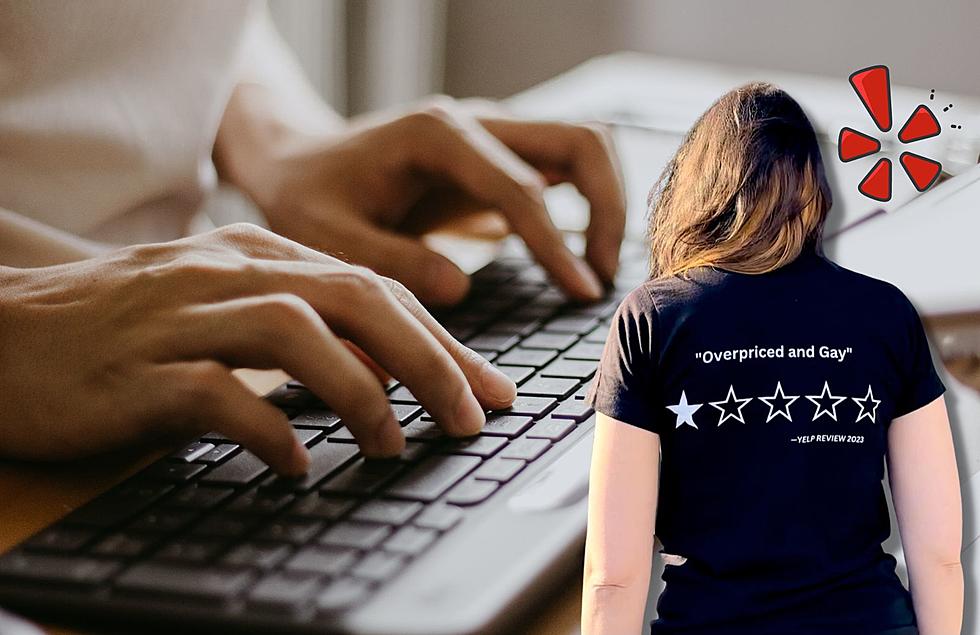 Michigan Bar Turns One-star Review into Hilarious New Merch
Bobcat Bonnies / Canva
As they say, haters are gonna hate.
And if you're a restaurant or bar owner, you probably deal with a few haters no matter how buttoned up your business is. There will always be someone who wants to complain about what you're doing.
In my personal opinion, you can handle haters in one of two ways. You can either get mad / fire back at them. Or, you can do what this bar did: make some shirts.
Earlier this week, Detroit-based Bobcat Bonnies decided to thumb their noses at a hater on their yelp page by making a shirt dedicated to them. (Which is a special level of petty that I fully support.)
If you're not aware of the colorful history behind this Michigan resturant chain, according to their website, In May of 2015 the owner, Matt Buskard and his partner opened the first Bobcat Bonnie's restaurant, hoping to make a "family like" atmosphere.
Although the Bobcat Bonnie's family now consists of 6 locations, with a 7th soon to open, Matt still believes and practices a very personable, inclusive, and supportive culture in each of his restaurants, embracing the diverse communities in which he does business.
And that's why when some hater came to rain on his parade on Yelp, they made the best of the situation.
As they say, sticks and stones can break our bones. But these words made a hilarious shirt that takes pride in the "insult" slung their way by a random keyboard warrior.
If you want your own, you can grab a shirt at their locations, but grab yours before they're gone.
11 Helpful Facebook Groups in West Michigan That You Need to Join
These Facebook groups are a great way to stay connected to what's happening in West Michigan, whether you're new to town or have been a lifelong Michigander.