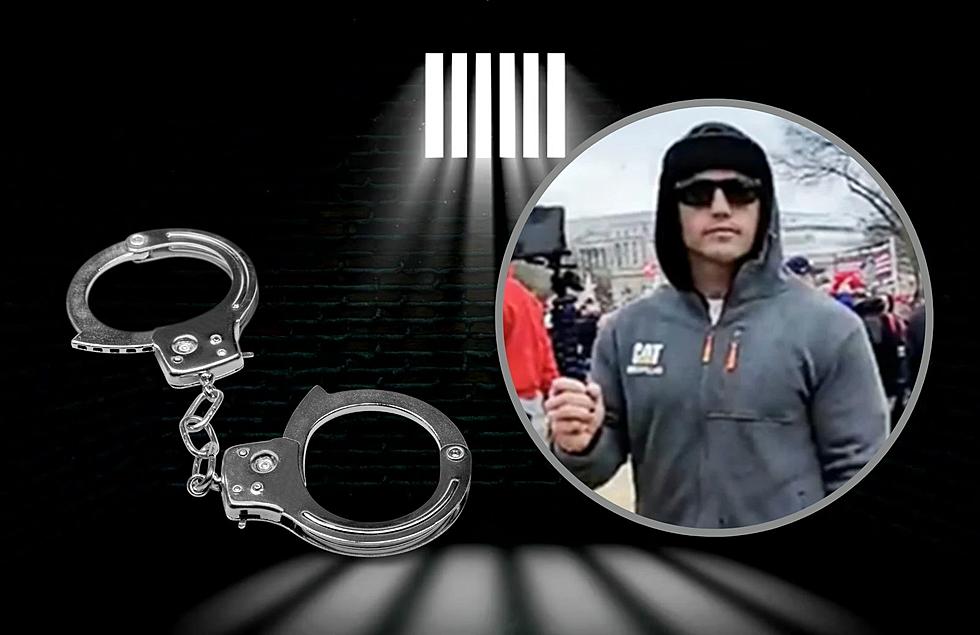 Michigan Male Model Sentenced To Three Years After His January 6th Involvement
DOJ / Canva
There have been hundreds of people across the United States who are seeing time for their involvement in the January 6th, 2021 riots that happened at the US Capitol.
In fact, so far at least 1,000 people have been arrested on charges related to the Jan. 6, 2021, riot at the U.S. Capitol according to the Department of Justice.
And maybe if this Michigan man had stuck to posing for the covers of romance novels like he's known for, he wouldn't be on his way to spend three years behind bars for his involvement in the incident that forever changed American politics.
On Thursday, April 13th, Logan Barnhart from Holt, Michigan was sentenced to three years in prison by Judge Rudolph Contreras.
During the trial, Barnhart said that he thought going would be a "good way to get out of the house during the pandemic", showing that he barely felt remorse for what he did past a party-like activity.
And the judge in the case had some very strong words to say about those involved in the event, saying that what the protesters/rioters did put many in danger, while also taking the life of an officer as well.
Judge Contreras emphasized that Jan 6 "was not a peaceful event" and he says that day threatened our democracy. He also pointed out that lawmakers were forced to hide until they could be safely evacuated, and that Trump and Trump allies "bear a lot of responsibility for what happened that day"
So while he may be pretty on the outside, what he did was pretty ugly when it comes to treating others fairly in the name of democracy.
The 12 Tickets That Do the Most Damage to Your Driving Record in Michigan
According to
Michigan.gov
, these are the 12 tickets in Michigan that will put the most points on your record.