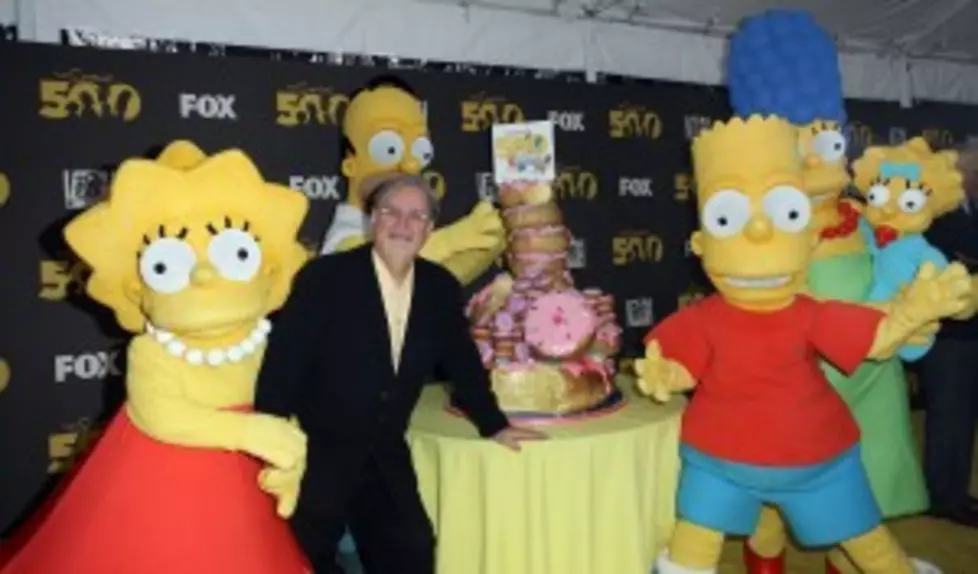 Matt Groening Reveals Origin of Springfield on 'The Simpsons'
After 22 years of ambiguity, 'Simpsons' creator Matt Groening has finally revealed which Springfield is actually the inspiration for the town Bart and company have called home all these years.
It's not Springfield, Michigan. Time to fess up:  You didn't even know there was a Springfield, Michigan, did you? I didn't either. (It's a little city near Battle Creek, with a population of about 5,000.)  See, you learned something!
Groening, in an interview with Smithsonian Magazine, revealed that Springfield Oregon was the magical city which the Simpsons' home was named after.
Boo. Personally, I'm disappointed. Not because I have anything against Oregon, but because the mystique is now broken. Springfield was supposed to remain generic. Part of the fun was not knowing if Springfield belonged to Missouri, Illinois, Ohio, or maybe even Michigan.
Groening says the inspiration for naming the Simpsons' hometown came from an old TV show he enjoyed as a kid.
"The only reason is that when I was a kid, the TV show 'Father Knows Best' took place in the town of Springfield, and I was thrilled because I imagined that it was the town next to Portland, my hometown. When I grew up, I realized it was just a fictitious name. I also figured out that Springfield was one of the most common names for a city in the U.S. In anticipation of the success of the show, I thought, 'This will be cool; everyone will think it's their Springfield.' And they do."
Vera's face was never revealed on 'Cheers'. We never really got to see what Wilson, Tim Taylor's neighbor on 'Home Improvement', looked like. The origination of Springfield should have been a secret Groening took to his grave.