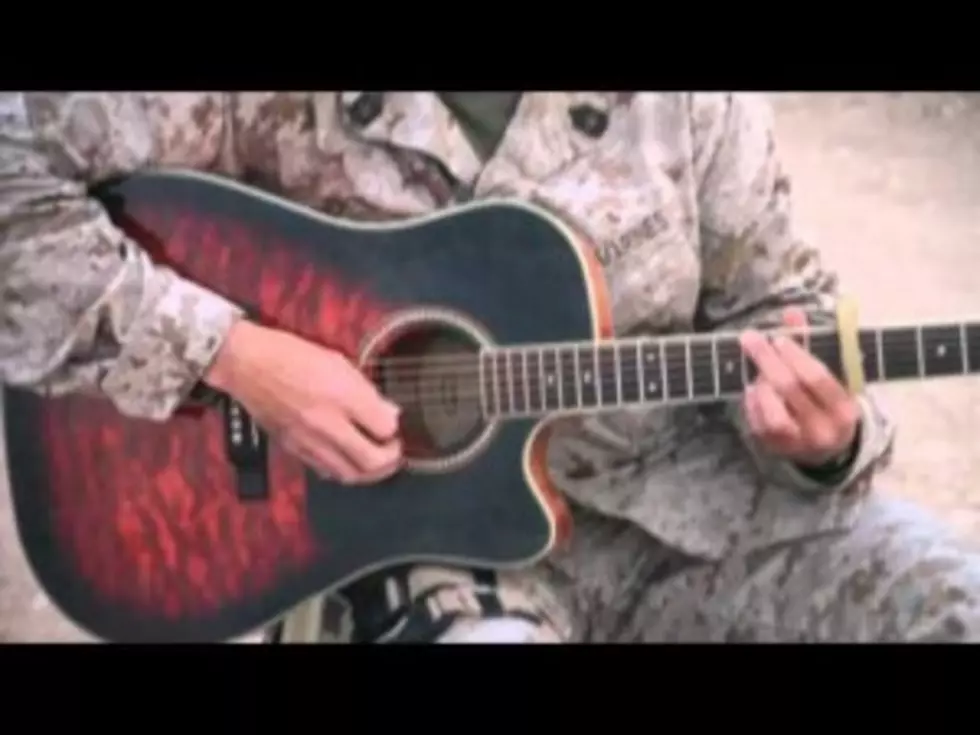 Marine Writes Christmas Song For Wife Back Home [VIDEO]
It would be hard to be away from the people you love during the holidays, even worse if you are fighting a war. Marine Corps Master Sgt Robert Allen, deployed to Camp Leatherneck, Afghanistan took matters into his own hands. In this video Sgt Allen not only plays this song for his wife he wrote it as well.
Take the jump, get a tissue and catch the song.