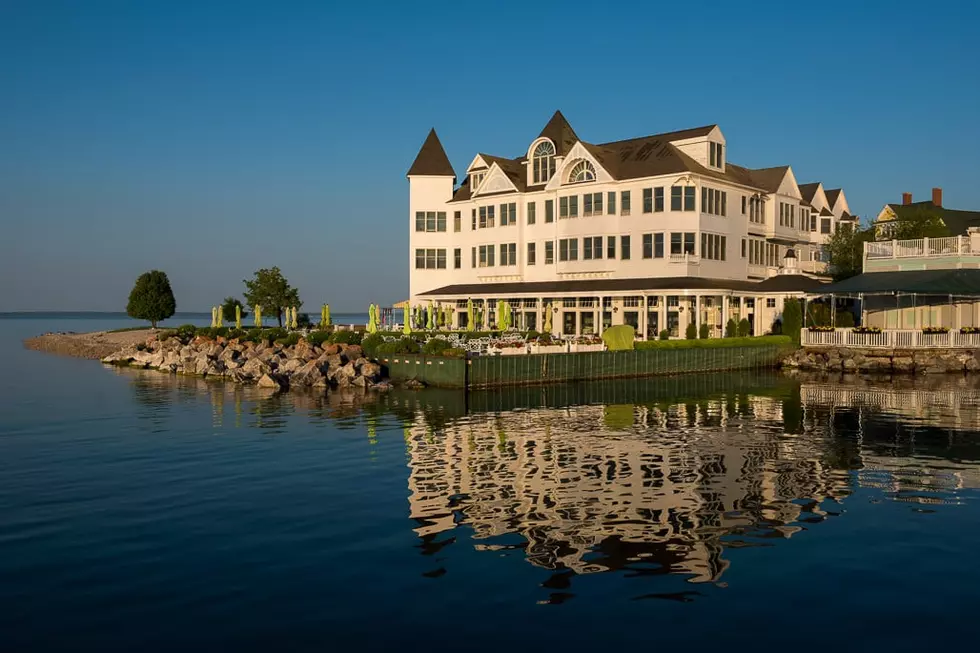 Man Buys His Favorite Hotel on Mackinac Island
Photo: Hotel Iroquois Dan Denardo
Have you ever stayed at a hotel and loved it so much you wished you could just stay there forever? Well one man just made his dream a reality.
Jon Cotton, the former owner and COO of Meridian Health of Detroit, is now the proud owner of his favorite hotel on Mackinac Island. Cotton has just purchased the iconic Hotel Iroquois for a undisclosed amount. He purchased the family-owned hotel on Mackinac Island from the McIntire family, who have owned and operated the boutique hotel since 1954.
Enter your number to get our free mobile app
Cotton has been a long time patron of the beautiful 45-room boutique hotel for years and approached the McIntire family about a year ago with his interest to purchase his favorite place to stay.. Sam Barnwell, who lives on the island and has run the Hotel Iroquois as director of operations said, "It was really important to our family that it go to another family, and it's even better that it's going to a Michigan family that has stayed with us for years."
Hotel Iroquois announced the sale on their Facebook page that included a statement from Mrs. McIntire that read, "Although this is a bittersweet moment for me, I am pleased that another Michigan family will be working with all our great staff and carrying on the traditions of hospitality and excellence for which the Iroquois is known."
Jon Cotton has promised to continue the charm and traditions he admired and loved about the hotel saying in a news release,"I am committed to honoring the stewardship and legacy that Sam and Margaret McIntire gave to this hotel for the last 66 years, Their traditions will continue."
Hotel Iroquois will now be managed by Troy-based Hotel Investment Services Inc. The firm also manages Mackinac Island's Harbour View Inn and The Inn at Stonecliffe. It was just a year ago that The Grand Hotel, that was stewarded by the Musser family since 1933, was bought by KSL Capital Partners LLC, a private equity firm based in Denver.
As for Sam Barnwell, who happens to be Mrs. McIntire's grandson, he will continue on as part as the tradition and remain director of operations.
KEEP READING: Tips To Have The Best Boat Tubing Experience On Michigan Lakes