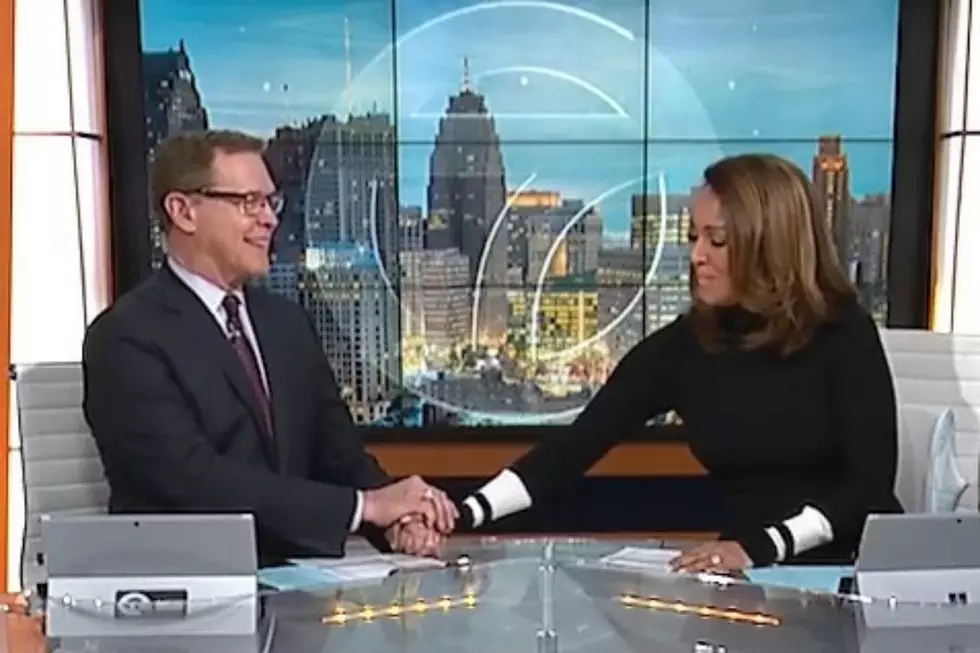 Longtime Detroit TV News Anchor Announces Retirement From WXYZ-TV
WXYZ-TV Detroit | Channel 7 via YouTube
In the broadcasting business, 35 years is a very, very long time, and a legendary TV broadcaster who has been with WXYZ-TV since 1988 is calling it quits.
SEE ALSO:  Eccentric News Anchor Jason Carr Fired From Detroit's WDIV-TV
Dave LewAllen joined Channel 7 all those years ago and Wednesday (1/25) - the 35th anniversary of his first day at the station - he announced his retirement. According to the station's website, LewAllen joined WXYZ as a sports reporter before shifting to the news division 15 years later.
The Only Station He Wanted to Work For
In the video below, LewAllen notes that he grew up watching Channel 7, and said it was the one station he'd always hoped to work for.
"it's the one station I really wanted to work for in this business and I've been truly blessed to spend the majority of my career here," LewAllen says. "But the time is right for the next chapter."
LewAllen goes on to thank the station's viewers, saying it has been an honor and privilege to sit next to his many co-anchors at the news desk.
The longtime anchor says he plans to retire in April of this year, but an exact date has not yet been determined.
LewAllen is a graduate of Central Michigan University and has won four Emmy awards during his career.
One of Dave's co-anchors along the way has been Glenda Lewis, who spent five years in Flint as a news anchor for WJRT-TV.
After the video, see where some of the most popular TV anchors from Flint and Saginaw are now.
Flint + Saginaw's Most-Popular TV Anchors - Where Are They Now?
A lot of highly talented people have sat behind the anchor desks at the area's TV stations.
We're taking a look at some of the area's most popular news, weather, and sports anchors who have visited our homes electronically and then moved on.
Check Out 27 TV Shows That Were All Set in Michigan
Michigan is a great state surrounded by the Great Lakes - and it also makes a great setting for a TV show.
We all know that 'Home Improvement' starring Michigan's own Tim Allen is set here in Michigan, but that's just the tip of the iceberg. Or in this case, the tip of the Mitten.
Check out these 27 TV shows that have been based right here in good ol' Michigan.
KEEP READING: Get answers to 51 of the most frequently asked weather questions...
This Michigan House Is Loaded With Statues
Every room, every crack and crevice, everywhere you look, this Michigan home is filled with statues.