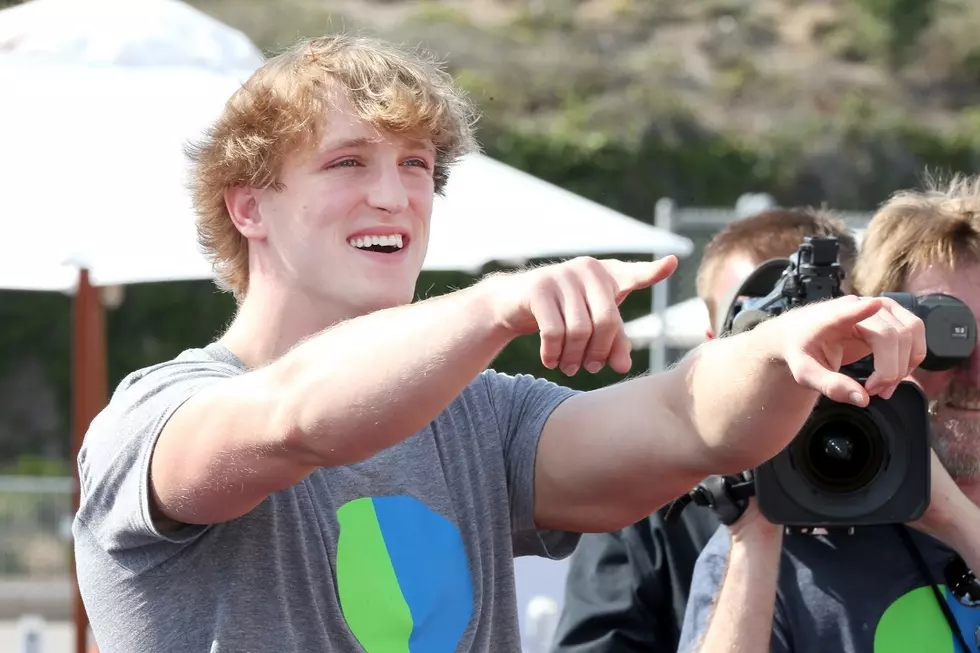 YouTube Removes Ads From Logan Paul's Channel After Dead Rats Video Angers PETA
Frederick M. Brown, Getty Images
Logan Paul can't stop, won't stop stirring up trouble for himself.
The latest development? On Friday (February 9), YouTube announced that they have have temporarily removed all advertising from Paul's channel, which currently boasts 16.6 million subscribers.
The announcement was made on the YouTube Creators Twitter account, which pointed to the self-described "Maverick's" "recent pattern of behavior" as grounds for the suspension.
However, some believe that the suspension was caused by a video uploaded to Paul's channel on February 5, which shows the 22-year-old vlogger tasering dead rats as well as removing a sick koi fish from its pond to perform CPR on it.
After users alerted PETA to the video, the animal rights organization confirmed that it had contacted YouTube and asked for the clip's removal.
The latest controversy is just one of many in a string of poor decisions made by and dramatic incidents surrounding Paul.
Most Controversial Magazine Covers of All Time: