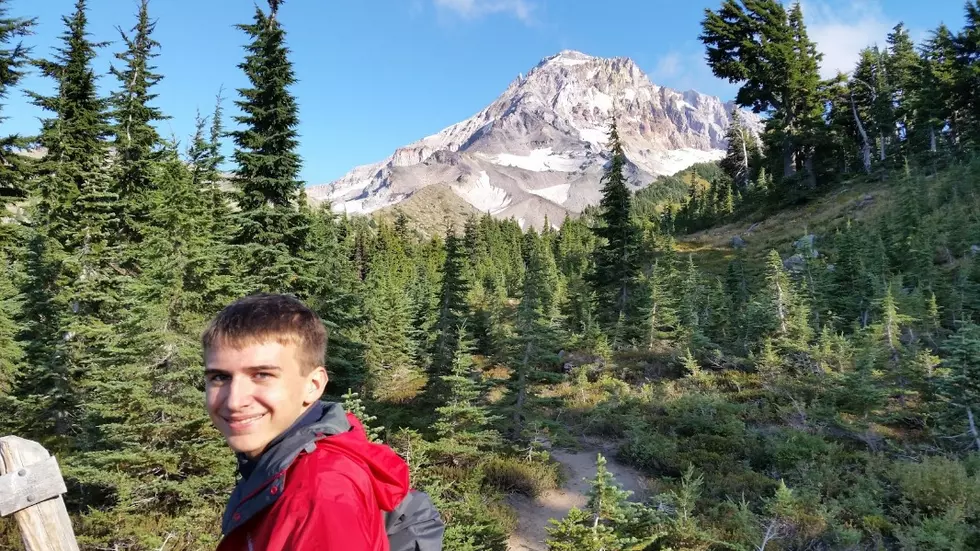 LOCAL SPOTLIGHT: Saginaw Teen With Autism to Climb Mount St. Helens
via GoFundMe
He's doing it to raise money for a college-transitional program, and for autism awareness. 
Connor Good fell in love with the mountains when he visited his dad in Oregon. If you've ever been to the Pacific Northwest, it's an unforgettable place. Connor told us that it's therapeutic for his anxiety and depression issues to go hiking and be in touch with nature.
Now, he's taking that love of hiking one step further - he's raising money so he can go to a fully-inclusive transitional program at Calvin College in Grand Rapids. Because no degree is associated with the program, however, he can't get financial aid. So he's hoping to raise the $25K by hiking.
Thank you to Connor and his mom Becky for coming in and talking to us this morning! We donated, and we hope that you will, too. Click HERE to help out Connor!