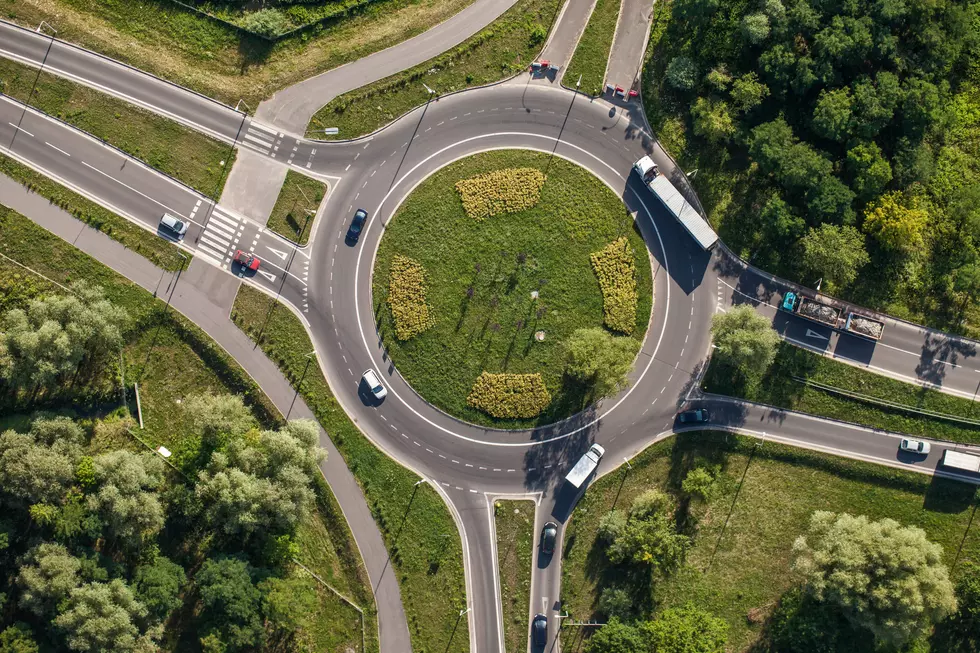 Like It Or Not, More Roundabouts Coming To Genesee County
MariuszSzczygiel
Since returning to Michigan a couple of months ago, noticing roundabouts at Grand Blanc Road & Embury Road and again off the new Dort Highway extension around I-75 was surprising.  After listening to friends & family complain so much about them...I thought I'd do some research to see when we'll get more -- it's inevitable, we will.
According to traffic studies all around the country, love them or hate them, roundabouts are proven to be much safer than intersections -- assuming we all learn how to drive in them.
It looks like Genesee County has already conducted a study to identify future roundabouts in our area.  Good News/Bad News as a forewarning, several of our communities could receive them in the future:
Swartz Creek, Davison, Davison Township, Flint, Flint Township, Clayton Township, Mt. Morris Township, Burton, Flushing, and Fenton, too.  It appears based on this study from Genesee County Metropolitan Planning Commision we could see up to 14 more in the coming years.  The most being in Flint and Flint Twp.
Two of them baffle me -- Belsay and East Bristol Road, Lapeer and South Genesee Road in Burton.  Belsay & Bristol -- in my head there isn't enough traffic to bother, but clearly, I'm wrong.  Lapeer & South Genesee Roads -- is fairly tight with residential and a business.  How would that one fit?
Swartz Creek people might hate me for this, but Elms and Miller Road is a possibility for future roundabout action -- and I agree with that one! Traffic flow would be improved there, imo.
Surely, everyone knows how to drive in them by now, right?  Not so much haha.  Here's a great resource video for you.
I encourage you to check out the above report to see the whole list and get the visual for the report findings!  Here's another helpful page, too.
PS -- our roundabouts are small compared to other cities -- imagine driving in three or four lanes trying to find your way with heavier traffic!
See more all-around Michigan:
Check Out This Michigan Home With 15 - Yes 15 - Bathrooms
How many bathrooms is 'enough?' How many is too many?
This massive home in Rochester, Michigan has nine full bathrooms and six half baths - and a whole lot more.
Check out the pics.
See Genesee County, Michigan's Most Famous Historic Places
These Genesee County buildings are part of the National Historic Places Registry
Abandoned Detroit Zoo
Remember the Belle Isle Zoo? Sadly the property has been neglected - and all but forgotten - since its closing in 2002.
WARNING: Under no circumstances should you enter this property. By doing so you risk bodily harm and/or prosecution for trespassing on private property.