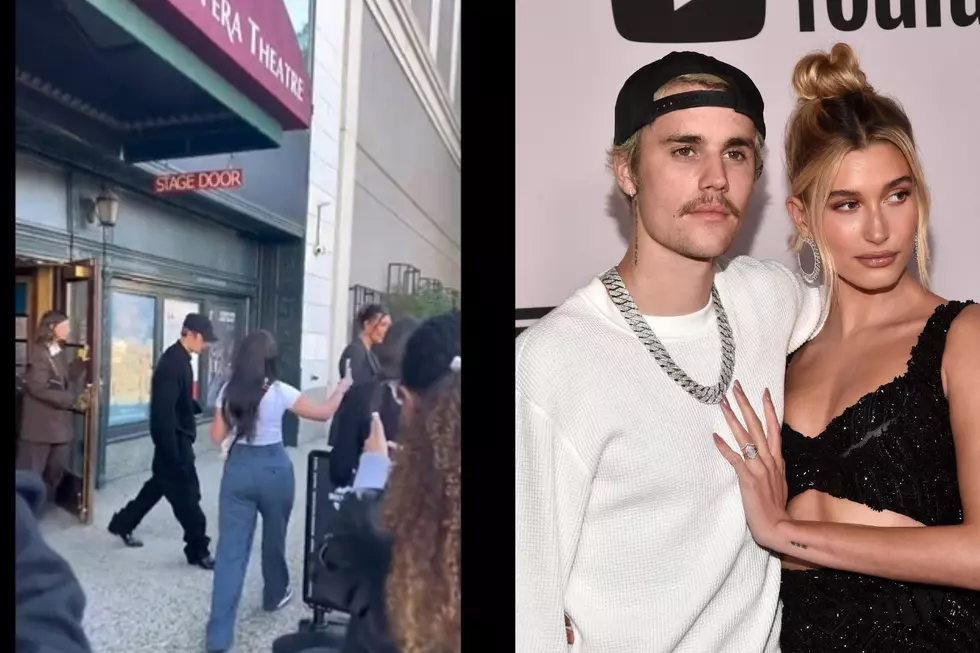 Fans Surprised to See Justin Bieber Hanging Out in Downtown Detroit This Week
Getty Images/ Twitter @HaileyBieberCR
Justin Bieber fans got a little unexpected surprise this week in Detroit. The singer was seen out and about around town and going in and out of the Detroit Opera House, but it has nothing to do with music or a concert. If fact, it had nothing to do with him at all.
Bieber was in Detroit this week lending support to his wife Hailey and her appearance at this years 2022 Forbes Under 30 Summit.  The summit hosted top leaders, founders, entrepreneurs, and creators gathering in Detroit for the 2022 Forbes 30 Under 30 Summit this week at the historic Detroit Opera House for a week of panels, A-list speakers, and networking.
Hailey Bieber, the founder of the skincare company Rhode, was a speaker at this year's summit. The 25 year old former model and entrepreneur, launched the company in June of 2022 which has had over 600,000 waitlist signups for its products to date.
Forbes announced its 2022 Under 30 Summit, presented by Rocket Mortgage back in August. The event is bringing more than 2,500 young leaders and entrepreneurs who are paving the path forward in their respective fields to town. for which will be the 3rd and last year for the summit in Detroit.
Multiple fans were able to snap pictures and videos of the couple while making their way around Detroit. One thing was clear, Justin was making his time in Detroit all about his wife and her moment. He was seen attempting to keep a "low profile" and almost stand back and to the side on many occasions. Still, for die-hard Beliebers, it was a big moment.
Other A-list celebrity speakers joining Hailey for this year's summit were rapper Megan Thee Stallion and singer Giveon. The summit will wrap up on Wednesday with a Day of Service.
Inside Justin Bieber's Hawaii Vacation Home
Take a look inside Justin Beiber's Hawaii vacation home, where Love Island was also filmed.
READ ON: See the States Where People Live the Longest
Read on to learn the average life expectancy in each state.