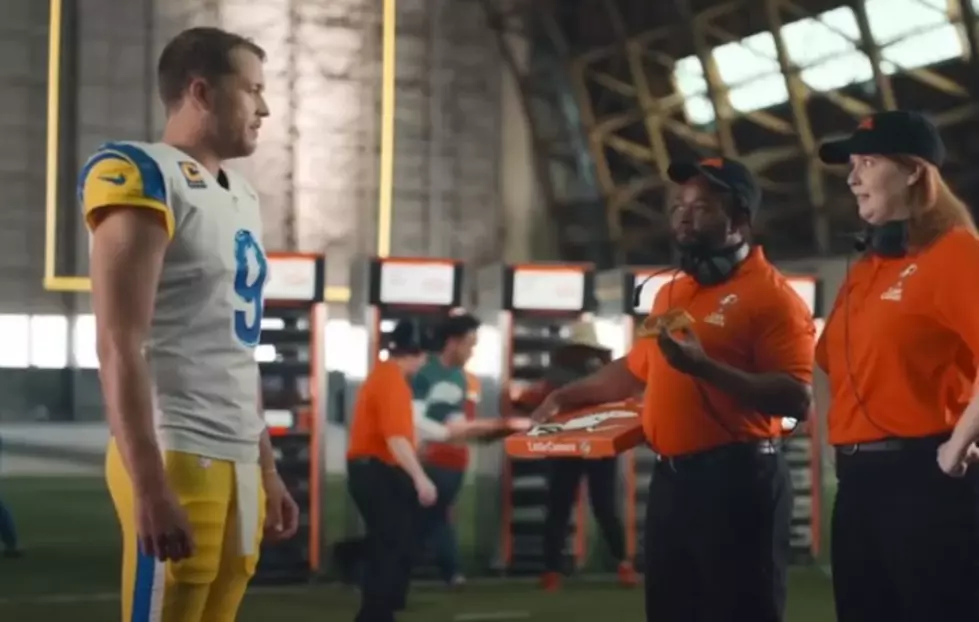 Matthew Stafford Is The NFL Spokesperson For Little Caesars
ADdictive via YouTube
Former Detroit Lions quarterback Matthew Stafford is the official NFL spokesperson for the Michigan-based pizza chain Little Caesars.
The now Los Angles Rams quarterback is starring in his first commercial introducing Little Caesars to the National Football League. The slogan 'Pizza! Pizza!' is very familiar in Michigan, and will soon be known all over the country.
It should not be a surprise that Stafford was chosen to be the official spokesperson, or why he accepted. Matthew Stafford played for the Detroit Lions for many seasons and has a lot of love for Michigan and its football fans. Stafford had this to say about the partnership,
'It's really a natural fit. I was in Michigan for 12 years. Little Caesars is a Michigan-based company. I'm familiar with the brand. So, when they became the official sponsor, this was really a no-brainer.'
Getting to be the official pizza sponsor of the NFL is a big deal for Little Caesars. According to Forbes, the company is following in the footsteps of previous pizza sponsors Pizza Hut and Papa John's.
As you will see in the new commercial featuring Matthew Stafford, Little Caesars is introducing football fans to the Fanceroni Pepperoni Hot N' Ready Pizza. Too bad this did not come together when he played for the Detroit Lions, but nonetheless it is pretty awesome.
It's safe to say that a lot of Detroit Lions fans still have a love for Matthew Stafford, and it is clear that the feeling is mutual.
Detroit's Biggest Lions Fan Winner Gary Campioni