I'm a Middle School Mom and I'm Having Trouble Letting Go [OPINION]
via Pat & AJ
I feel like I'm starting to lose it and here's why.
I've been afraid of this transition for about a year now - middle school. A new school. A bigger school. Older kids, more responsibility.
Our son made the leap from 5th to 6th grade pretty effortlessly in the beginning. He was excited for something new, which is rare when you have a kid on the autism spectrum - routine is EVERYTHING. Honestly, everything was great for the first couple of weeks.
And now, I'm starting to get frustrated.
He has a locker for the first time. I joked on our show last month that I feel like his locker is cookie monster and all of his homework/permission slips/assignments are the cookies.
Unfortunately, that premonition has become reality.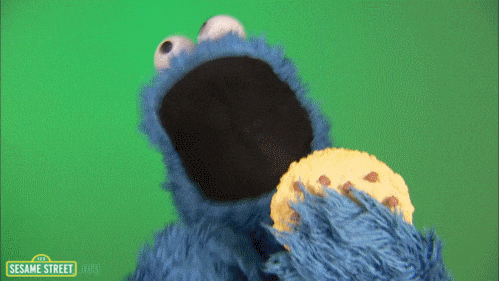 He's been forgetting to bring things home. When I say "things," what I really mean is EVERYTHING. He said to me, "Mom, this isn't the best time to tell you this but there are a LOT of papers in my locker at school."
My mom instinct is to go to his school, rummage through his stuff and bring home all of the necessary papers. But there's also a part of me that says, "You have to let him make these mistakes on his own. Don't coddle him."
He took $38 in cash to school in an envelope for spirit wear...and then told me that he lost it. So we did, in fact, go back to his school right after he got off the bus and found the envelope in his locker. It's cash - I wasn't about to mess around.
I got a call this morning that he was having a meltdown in the office because I didn't sign his permission slip (that he had forgotten to bring home two days in a row) for a field trip that was taking place in three hours.
I gave verbal permission and cut off the receptionist by saying, "yes, he DOES have his permission slip. I put it in his backpack this morning." I'm sure she wasn't appreciative of my tone; obviously, I wasn't mad at HER, but I was reaching my breaking point.
I PUT IT IN HIS BACKPACK! WITH MONEY! IN A ZIPLOC BAG WITH HIS NAME ON IT!!! THERE'S NOTHING MORE I CAN DO FOR HIM!!!!
Or...should I have done more? Should I have dropped it off myself?
This is hard. This is new for me, too.
I already told him that I would help him organize his locker with shelves and labels, but what more can I do before it becomes "holding his hand" when he should be learning some preteen responsibility?
I'm writing this for the same reason that I've shared other struggles - my eating disorder, anxiety, etc. - I want other parents to know that they're not alone in feeling this way. 
And we'll make it through this TOGETHER...right? I need you to reassure me.