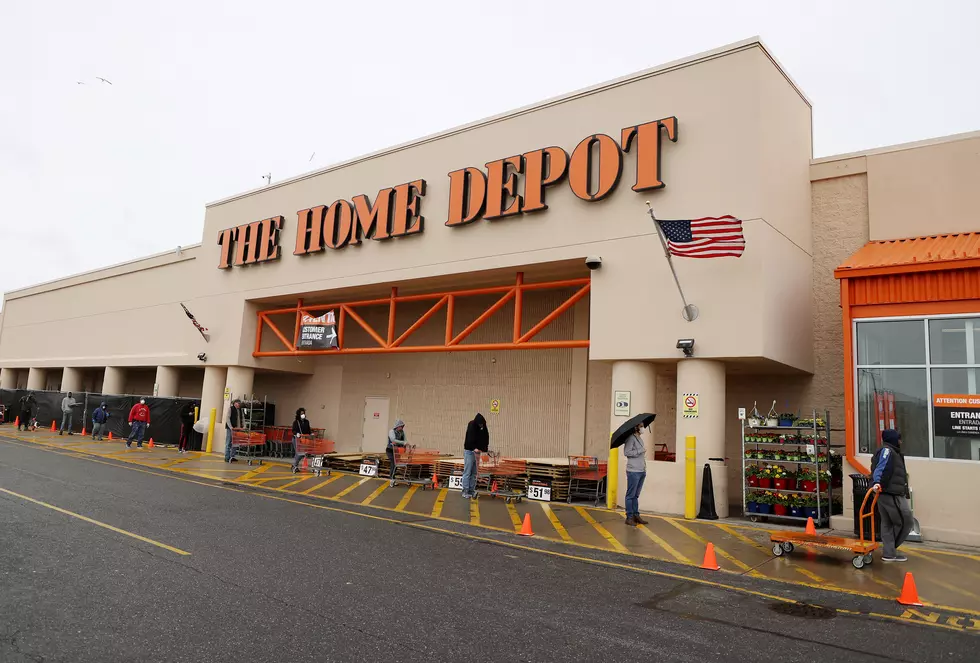 Home Depot Burton Confirms Employee Tested Positive For Coronavirus
Getty Images
Home Depot has confirmed that an employee at their Burton location is in quarantine after testing positive for Coronavirus.
The confirmation came Monday morning, and Home Depot has released a statement detailing the action steps they are taking. The employee is in quarantine, and the store is taking extra measures to disinfect the store. A Home Depot representative gave the following statement according to ABC12.
We're concerned about our associate's recovery and everyone's safety. So, we're taking this very seriously with everyone's safety in mind, in accordance with the guidelines of health authorities
As of now the store remains open for business, but is operating under the restrictions laid out by Gov Whitmer.
Enter your number to get our free mobile app
I've been to Home Depot quite a few times during the quarantine time, and have been impressed with the steps they have taken to keep everyone safe. They have followed the rules put down by Gov Whitmer, and definitely go above and beyond to ensure social distancing.
I can't speak for every store they have, but the times that I have been there, I have been impressed by the steps they have taken.
How can I stay safe while grocery shopping? And answers to 24 other coronavirus questions