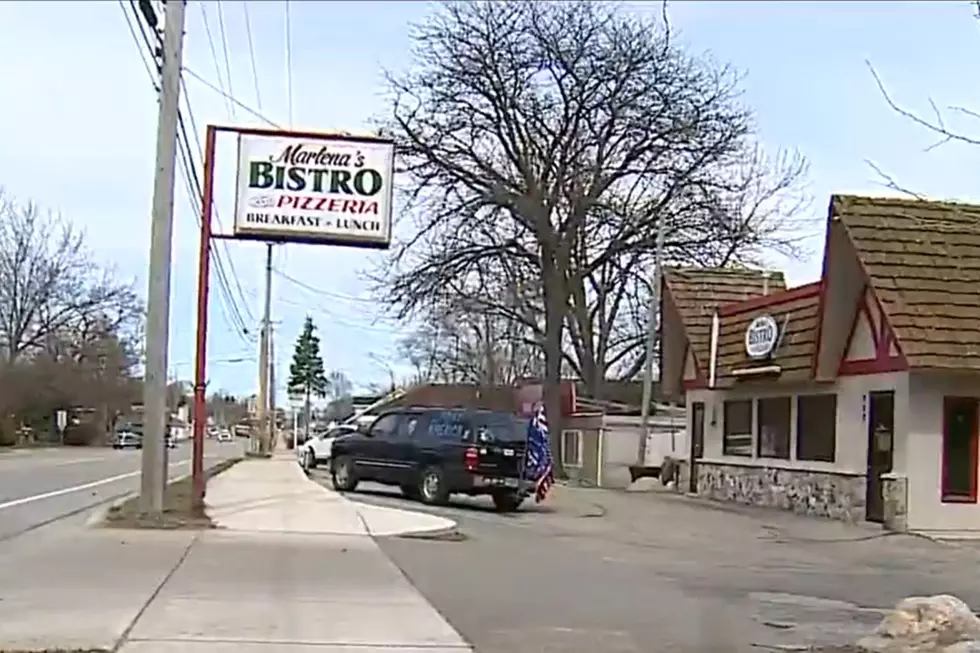 Holland Michigan Business Owner Arrested for Violating COVID Restrictions
WOOD-TV
A Michigan business owner has been arrested for violating the state's public health orders during the coronavirus pandemic.
Marlena Pavlos-Hackney, the owner of Marlena's Bistro and Pizzeria in Holland, was taken into custody on charges of operating her business after its license was suspended on January 20 of this year.
Pavlos-Hackney's business has regularly failed to comply with restrictions put in place by the Michigan Department of Health and Service, like requiring customers to wear masks and observing capacity limits.
A bench warrant for her arrest was issued on March 4. Michigan Attorney General Dana Nessel weighed in after a court found Pavlos-Hackney's license suspension to be reasonable.
"This owner has continued to willfully violate the state's food laws, public health orders and the order of the court -- a dangerous act that may have exposed dozens of diners and employees to the virus following the discovery that one of Marlena's customers tested positive for the virus within two days of eating there," Nessel said. "MDARD is particularly concerned because the potential exposure happened at a restaurant that refuses to comply with basic COVID-19 measures required by the Michigan Department of Health & Human Services."
Pavlos-Hackney was urged to surrender by the end of the day Thursday (3/18) but refused to comply.
"We don't want this country to be a communist regime that's going to dictate what we can do and what we cannot do," Pavlos-Hackney told WOOD-TV.
MORE TO EXPLORE: Michigan Restaurants Featured On The Food Network
LOOK: Famous Historic Homes in Every State