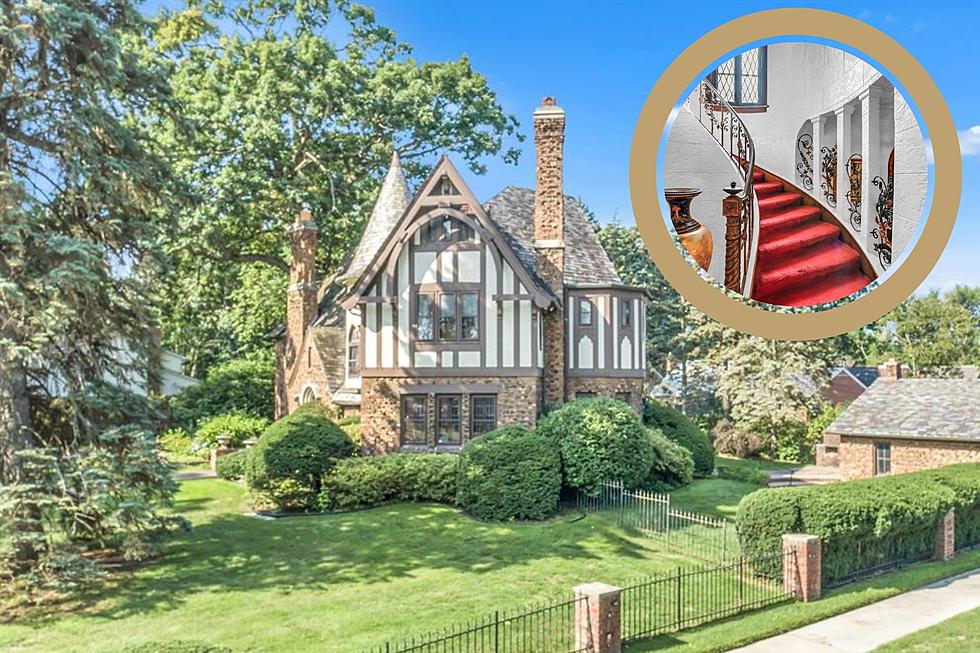 The Historic Kingsbury Castle in Dearborn is on the Market for $1.4 M
Ali Charara, Century 21 Curran & Oberski
One of the most iconic homes in Dearborn is up for grabs for about $1.4 million. The Kingsbury Castle will make you feel like a king or queen. Sadly, however, there is not a moat.
In the Family for 48 Years
James Marusak grew up in the home, arguably the most historic in Dearborn. Marusak tells WJBK-TV that his parents both the home when he was just 4 years old. After building a lifetime of memories, James' father has passed away and his mom has moved out of the home. He says it's time for a new family to call the castle home.
Marusak tells the TV station that many of the home's features and characteristics are original.
"The character of the home," he said. "You know, even the lighting fixtures - this is all original, this is all 1927. We kept all of that."
Red, Red, and More Red
C'mon, what color would you expect to see in a bonafide castle? From the rich, red carpet to the red pillows, tablecloths, and window coverings, this 8,200-square-foot home is beautifully decorated beautifully and move-in ready for any would-be king and/or queen.
There's even a red bench in the regal main bathroom - which is complete with elegant black fixtures.
And There's More
The lavish home was built in the late 1920s by real estate developer Edith Mae Cummings. There are eight bedrooms, five bathrooms, and plenty of extras.
We've included pictures of the finished basement, complete with a full bar area for entertaining.
The listing is being handled by Ali T. Charara of Century 21 Curran and OOberski.
The Kingsbury Castle in Dearborn
The Kingsbury Castle in Dearborn is probably the city's most recognizable and iconic home. It has all the castle things you'd expect to see, with the exception of a moat.
LOOK: Was 2023 The Hottest Summer On Record?
Temperatures soared in 2023 as brutal heat set new records across the United States this summer.
What Lies Beneath: $8.7M Historic Saugatuck Estate with Mysterious Tunnels
Nestled amid the picturesque landscapes of Saugatuck, Michigan, a house holds secrets beneath its very foundations. Subtle conveniences or hidden questionable past? Whatever it is, this place is truly unique. Currently on the market for $8,750,000,it looks like any other home in suburban Michigan. Described as one of Saugatuck's most prestigious and historic properties, referred to as ''Riverside" the estate offers four bedrooms and 5 bathrooms inside its 5000 square feet of living space.
What is mysterious is the tunnels underneath the property leading to a studio featuring a bank vault office. Rumors swirl it was one used during prohibition, and others that is was a hideout for the mob. Take a look inside.
Former Piston Jonas Jerebko's $4 Million Mansion
This stunning mansion in Rochester has actually been owned by two former members of the Detroit Pistons.
Ben Gordon, who played for the team from 2009 to 2012 sold it to Jonas Jerebko in 2016. Jerebko has attempted to sell it a few times over the years with no luck.
It's on the market again, this time for just under $4 million.