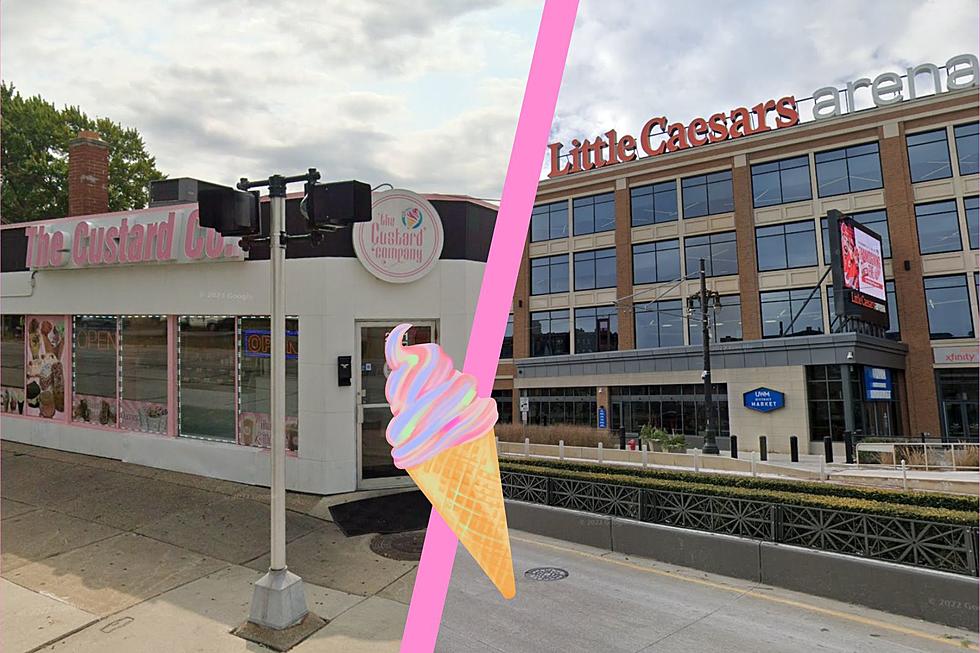 A Michigan Ice Cream Chain Has Made it into Little Caesars Arena
Google Streetview and Canva Pro
Who doesn't love a good success story?
And this one takes the cake. Well...technically it takes the ice cream cake. Allow me to explain.
I hail from the Metro Detroit area, specifically Dearborn Heights. And this delicious little ice cream place called The Custard Company is not too far from my hometown. In fact, it's directly adjacent, located in Dearborn. It has to have some of the most delicious frozen treats I've ever had the pleasure of eating.
They have all kinds of frozen confections, from the simple dipped ice cream cone like this Funfetti dipped one...
...to the more intricate "Wowffle" (custard stuffed waffle sandwich)...
...to the shareable custard pies.
What's awesome about their success story is that just last year (2022) they opened their second location in Dearborn Heights, officially making them a local Michigan chain.
Not only that, but they get to add another new location to the list this month; occupants of Little Caesars Arena!
During the month of March, The Custard Company will be slinging sweet treats for all patrons to enjoy. So whether you're going for a Red Wings Game or a concert or something else entirely, you'll be able to enjoy a sweet treat and support a local business at the same time!
I think it's awesome that The Custard Company will be able to reach a larger platform of people. And perhaps they'll have such great success that they'll be able to expand their ever-growing local chain...say, to Lansing? Hey, a girl can dream.
If you'd like to try The Custard Company for yourself, you can find them at one of these locations;
2801 Monroe St, Dearborn, MI 48124
23845 W Warren Ave, Dearborn Heights, MI 48127
30 Places For Ice Cream In Lansing Michigan
30 Places For Ice Cream In Lansing On A Hot Summer Day
Dairy-Free/Vegan Ice Cream in the Greater Lansing Area
When you're lactose intolerant, vegan or just choosing to live dairy-free, it can be a struggle navigating a bustling food scene like Lansing's. It's especially harder to enjoy sweet treats like ice cream which is why more and more spots are offering non-dairy options!
11 Insanely Awesome Hand-Dipped Ice Cream Locations
Enjoying an ice cream cone during summer in Michigan is tradition, but finding a good hand-dipped ice cream stand can be a challenge. Check out these Lansing-area hand-dipped ice cream locations.