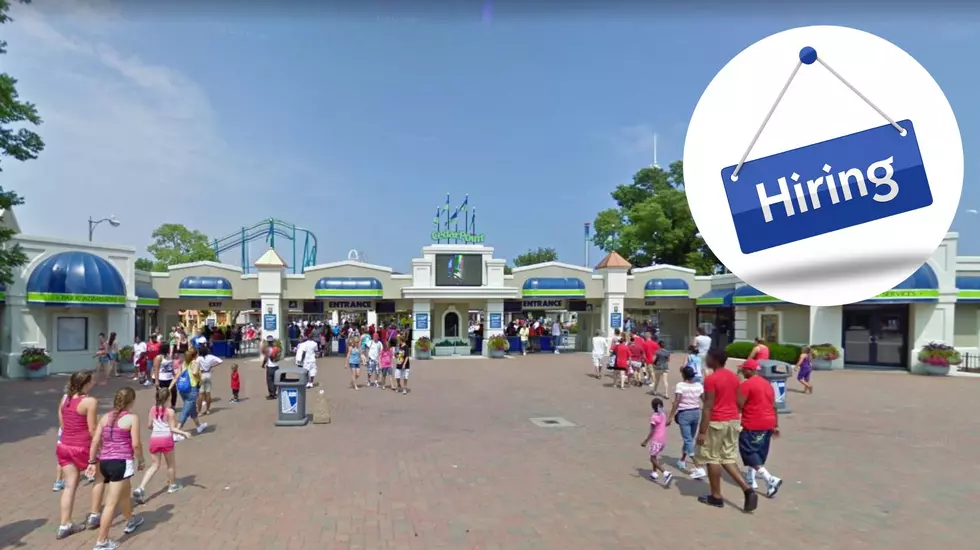 Hey Michigan: Have Fun, Earn $17/Hour At Cedar Point In 2023
Credit: Google Street View, Canva, TSM
Getting your first job in high school should be a learning experience, of course. Living in Michigan, having your first summer job at Cedar Point Amusement Park, would be fun and full of learning experiences.
How Many People Is Cedar Point Hiring for the 2023 Season?
Cedar Point is planning to hire around 7,000 people prior to opening for the season in 2023. Positions include ride operators, concessions (food/drink), people that work around water-feature rides, lifeguards and even security.
See Also: Is Top Thrill Dragster Returning To Cedar Point?
How much does Cedar Point pay seasonal employees?
According to Glass Door, rates very from $16-23/hour. That said, according to a news report, they're offering $14-$17 per hour depending on the position, prior experience and longevity. That's not a bad starter job wage, but if you're not living on-site, rent might eat up most of that.
How old do you have to be to work at Cedar Point Amusement Park?
You can be 16 years or older to work at Cedar Point. Some jobs require people to live on-site through the season. They offer housing, food allowances, etc.
Do Cedar Point employees get a discount while working there?
The first think they list in their "perks" is discounts. Then, "reward and recognition programs, flex scheduling, associate-only events (including ride nights and any Cedar Fair Parks within the business family).
When does Cedar Point Open for the 2023 season?
This year, CP opens May 6th. Of course, they adjust hours throughout the year as the months get warmer or colder.
If you know someone interested in seasonal work with them, tell them to hurry up (all info here). They hope to hire for most of the positions before the end of February.
See 25 Photos of Abandoned Michigan Amusement Park
This was once a thriving amusement park, but now it sits empty and overgrown. It's currently up for auction!
Look: The Abandoned Pirate Park Amusement Park In Flint
There is an amusement park that resides in Flint, called the Pirate Park, take a look inside and around the rotting amusement park.
This Was One Of Mid-Michigan's Only Amusement Parks
You've probably heard of the Lake Lansing Amusement park. If you're someone my age, that is all it is, but if you're old enough, you may remember it. Take a look at Mid-Michigan's Only Amusement Park.