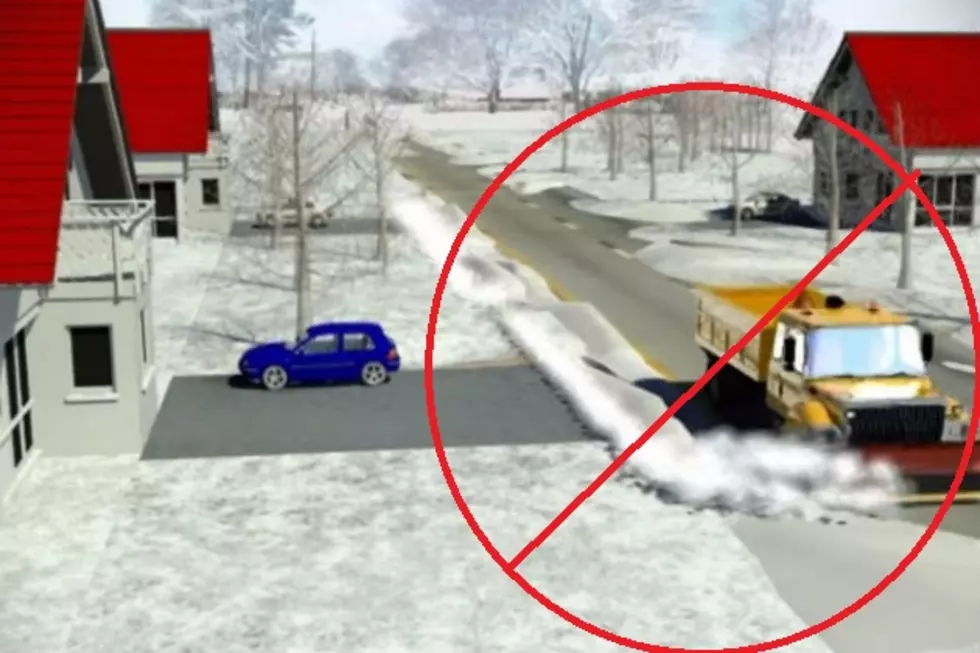 Here's What You Can Do to Keep the Snowplow From Filling Your Driveway With Snow [VIDEO]
modotvideo via YouTube
First off, let me say, "You're welcome!"
Don't you hate it when you spend hours shoveling or snow blowing, just to have the snowplow come by and fill the end of your driveway with a ton of snow? This little trick, courtesy of the Missouri Department of Transportation, should help prevent this from happening.
As you'll see in the video below, the secret is to discard snow about 10 feet away from the left side of your driveway. This will leave an opening for the excess snow cleared from the street, hopefully resulting in a clear driveway even after the plow comes by.
Let us know if it works!
Flint + Saginaw's Most-Popular TV Anchors - Where Are They Now?
A lot of highly talented people have sat behind the anchor desks at the area's TV stations.
We're taking a look at some of the area's most popular news, weather, and sports anchors who have visited our homes electronically and then moved on.
This Michigan Airbnb Has an Indoor Pool + Lots of Extras
Typically, winter doesn't mean taking the kids swimming or relaxing by the pool. But this
unique Airbnb
(which is only about 45 minutes from Flint) features a sauna, tennis court, and yes, an indoor pool and hot tub which can be used year round.
Look Inside Frankenmuth's Bavarian Inn's Rentable Estate
Welcome, or should we say Wiklum, to ResidenZ at Bavarian Inn in Frankenmuth. Although the Bavarian Inn Lodge has been a popular spot for years to stay while visiting "Michigan's Little Bavaria", the latest addition is perfect for large groups and family reunions. The ResidenZ offers 5 bedrooms that sleep up to 14 guests with an additional sofa sleeper for a total count of 16. In addition, there are 5 full bathrooms (two with a jacuzzi tub). The best part is that it's located just across the covered bridge to downtown Frankenmuth right next to Frankenmuth River Place Shops and the Bavarian Inn Lodge. Take a look inside the cutest VRBO rental to his the market in Michigan.