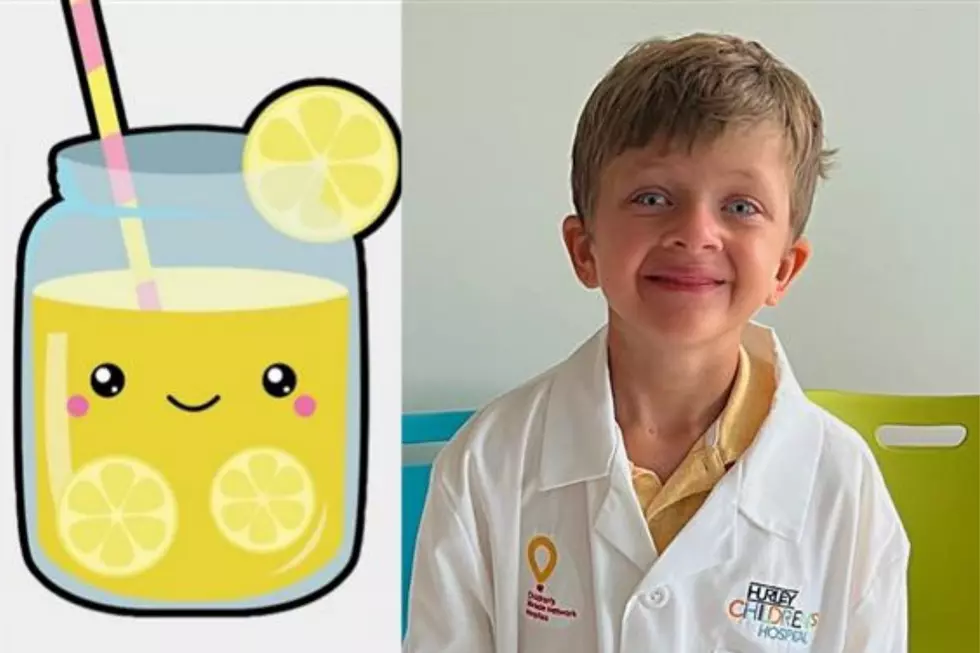 Grand Blanc Boy Making Miracles Happen One Glass of Lemonade at a Time
Photo: Liz Williams
Miracles come in all shapes and sizes, and one young Grand Blanc student is making them happen one glass of lemonade at a time all to benefit Hurley Children's Hospital.
Max Williams, a miracle himself, is back for a second year with Max's Lemonade Stand to raise money for the Children's Miracle Network programs at Hurley Children's Hospital in Flint. Last year Max raised $1200, all virtually, and is hoping to make the same miracle happen again this year.
Hurley is near and dear to Max and his parents Liz & Ronald as well. Looking at him now, it's hard to believe that Max was born one month early via C-Section and rushed to Hurley's Level III NICU.  His parents had to wait three long days before they could finally hold him. Max spent 10 days in NICU at Hurley Children's Hospital under the incredible care of the hospital's amazing staff.
Now, a vibrant full-of-life young boy, Max is spreading the love and making sure miracles can continue to happen every day at Hurley. Last year he was able to present his check during the Cars 108 "Let's Make Miracles Radiothon," something he really loved. Max is planning on doing the same this year during this year's event September 15-16.
How You Can Donate to Max's Lemonade Stand
Want to help Max reach his goal and help Hurley kids from right in our area? It's simple! All you have to do is make a donation and Max will send you a special note & packet of lemonade! Max will join Lisa Mare on September 16th and announce his grand total at the "Let's Make Miracles Radiothon".
Click here to donate now, and thank you Max for being such an amazing role model and a  very special Hurley Miracle.
CHECK IT OUT: These words were born in the '80s
CHECK IT OUT: See the 100 most popular brands in America