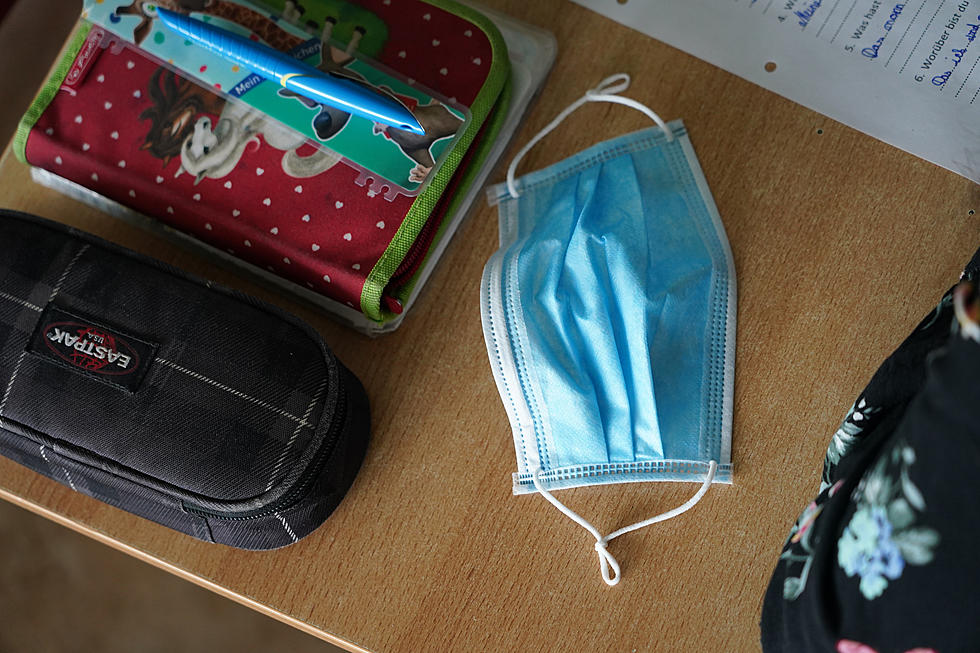 Genesee Co. Health Department Relaxing School Mask Requirements Next Month
Getty Images
The Genesee County Health Department is rolling back its countywide mask mandate for school children. Beginning on December 22, school children ages 5 and over will no longer be required to wear face coverings in school.
The revised requirements will likely take effect for most students and school staff members in Genesee County after they return to school in January after their Christmas break.
There's no change to the face mask requirements for children 4 and under, as face coverings will still be required for that age group.
All students, however, will still be required to wear face coverings on school buses, as federal transportation rules are still in effect.
Genesee County was the first county in Michigan to implement a mask mandate for elementary-age children (Kindergarten through sixth grade) on August 12. Weeks later, on September 2, the mandate was expanded to include all Genesee County school students from Pre-K through 12th grade.
According to ABC-12, mask requirements will remain in effect for all extracurricular activities that take place within school buildings, including all school board meetings, youth camps, youth programs, child care centers, tutoring centers, pre-schools, vocational schools, and athletics.
A Look At The Most Expensive Home For Sale in Michigan
Known by many as "the most beautiful home on the lake", this Charlevoix mansion is currently the Most Expensive Home For Sale in Michigan. The home was listed for $12,500,000, but has recently been reduced to $10,900.000, and is still at the top of the list. Built back 2009, the 16,000 square feet mansion on Lake Charlevoix features seven bedrooms, eight bathrooms, along with two half-bathrooms and took 5 years to build due to the detailed design and imported touches from around the world. Did we mention the view?
Unique Places to Visit With Santa This Year
Sure, you could take your chances and take the kids to the mall to see Santa this year or create truly unique memories by visiting with the Big Guy someplace special.
There are opportunities to have breakfast with Santa, supper with Santa, snacks with Santa, and even an opportunity for children with special needs to make to enjoy a visit with Santa Claus.