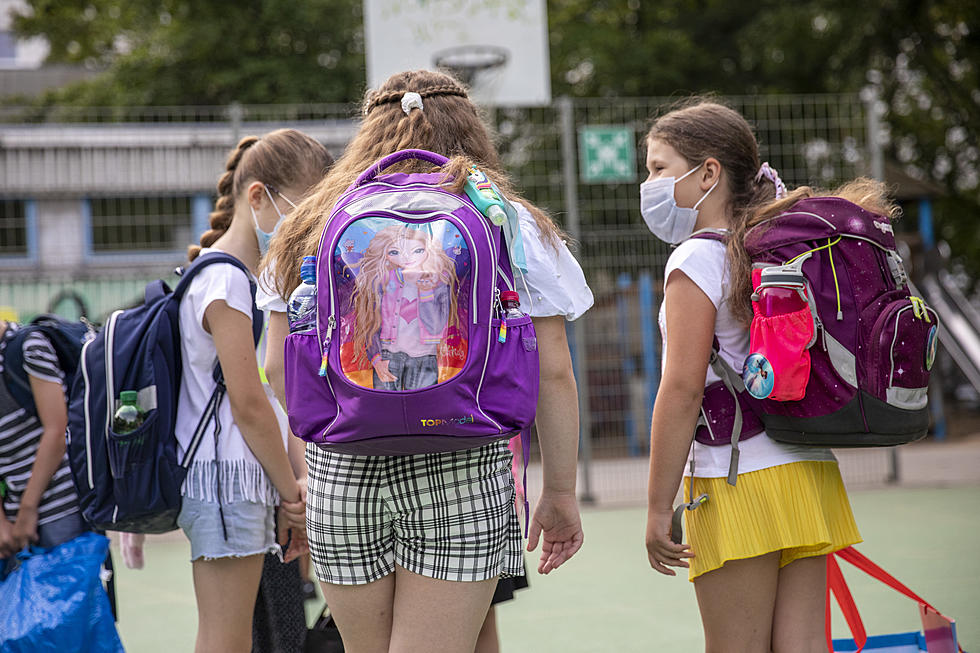 Genesee County to Institute Mask Mandate for Elementary Students, Staff
Getty Images
Mask up. Students who attend elementary schools throughout Genesee County will have to wear a mask, according to a new mandate issued today by the Genesee County Health Department. All students in Kindergarten through sixth grade and staff members who work with those age groups will have to adhere to the order.
The Genesee County Health Department announced the mandate Thursday (8/12) afternoon and says it applies to all individuals regardless of their vaccination status.
Last month, Cars 108 spoke with a member of the Davison School District who stood firm, backing the board's decision to not require students throughout the district to wear masks. Today's order, issued by the Genesee County Health Department, trumps that decision.
"As our numbers are going back up, we're taking this opportunity to try and make sure that our numbers don't go up in school settings because it is a priority to have children learning in person," Genesee County Medical Health Director Dr. Pamela Hackert told WJRT-TV.
The mandate issued by the Genesee County Health Department closely follows a recommendation made last week by the Centers for Disease Control and Prevention.
"Given new evidence on the B.1.617.2 (Delta) variant, CDC has updated the guidance for fully vaccinated people. CDC recommends universal indoor masking for all teachers, staff, students, and visitors to K-12 schools, regardless of vaccination status. Children should return to full-time in-person learning in the fall with layered prevention strategies in place."
The FDA has not yet approved COVID-19 vaccinations for children aged 5-11. The Genesee County Health Department says the order will remain in effect for at least two months after the vaccine becomes available for kids in that age group.
Getting to Know Flint From A to Z
Whether you're new to the area or have lived here all your life, here's a look at what Flint has to offer, from A to Z.
Peek Inside Don & Patsy Lou Williamson's Beautiful Davison Home
This breathtaking home in Davison belonged to former Flint Mayor Don Williamson and his wife Patsy Lou Williamson who owned several car dealerships in the area. Their custom-designed home was built in 2010 and sits on 19 acres on the Potter Lake Peninsula. The main home is about 3,800 square feet and there's a stunning guest house on the property as well.