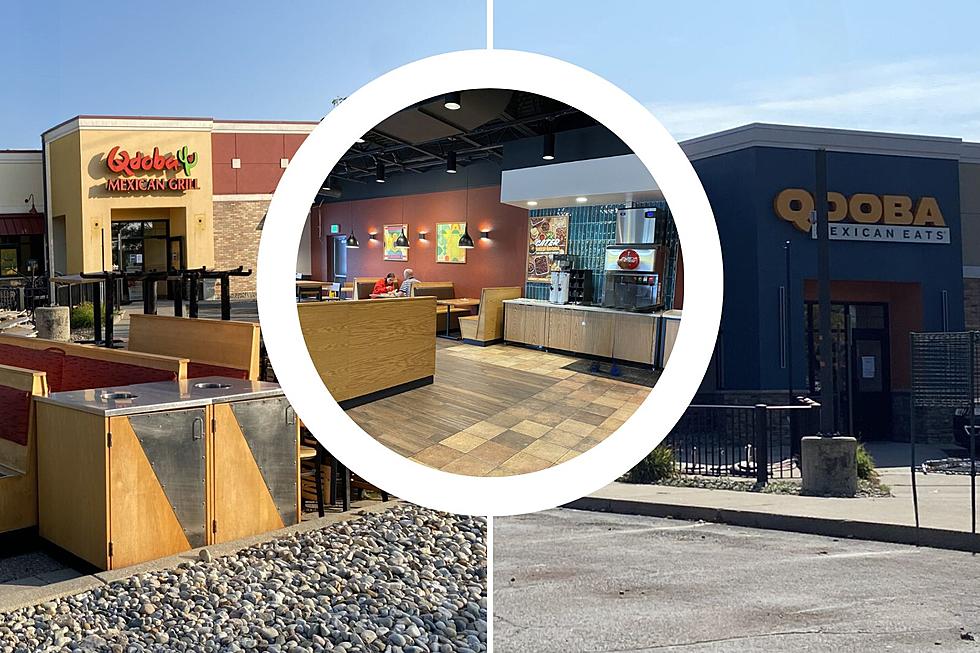 Fresh Look: See Inside the Newly Remodeled Qdoba in Grand Blanc, MI
Credit: Nate Reed, Canva
We previously reported the remodeling-related closure of Grand Blanc's long-time favorite for "Mexican Eats" back in August.
Since it is grand re-opening week... let's take a look back and see what's new.
See Also: One more construction project getting underway right now in Grand Blanc.
Qdoba celebrating 25 years in Grand Blanc, MI
In 1998, Qdoba opened up shop serving up fresh tacos, burritos, nachos, quesadillas and that addicting queso they're known for.
Always a favorite for area workers & families grabbing lunch, dinner or a re-fuel meal after a Bobcats game.
The new look
A lot has changed in 25 years (understatement of the decade?) including the overall style & branding of Qdoba around the country.
Long gone are the days of "Qdoba Mexican Grill" with a cactus logo.
Now a subtle, modernized look and a new "Mexican Eats" theme are forefront for the brand.
This marks the first major remodel for the Grand Blanc location.
Grand Re-Opening
Monday September 25th marked the re-opening for fans to get a look inside and, of course, order their favorite "eats."
Afterall, people need to feed their queso or Queso Diablo cravings.
The whole atmosphere has changed, for the better, inside the restaurant. Fresh coats of paint, new tile and wall textures really make an instant impact as soon as you walk in.
Grand Blanc's Qdoba is open from 10:30am - 11:00pm daily.
Congratulations to the entire team on the new look. Cheers to another 25 years.
See Inside the Newly Remodeled Qdoba in Grand Blanc, MI
After 25 years serving the Grand Blanc area, Qdoba Mexican Grill becomes Qdoba Mexican Eats with a refreshed look inside and out.
See Michigan's Only 2-Story Target Store
The popular retailer only has a handful of two-story locations. Some downtown areas around the United States even have three-story buildings with cart escalators and elevators. Only one two-story Target exists in Michigan. It's in Bloomfield Hills.
Best Restaurant Breads around Flint and Genesee County Michigan
Mom always said, "don't fill up on bread." We're not sure you could resist these savory breads served at some of Flint and Genesee County, MI's best restaurants. We won't ever judge if you make a meal out of bread.