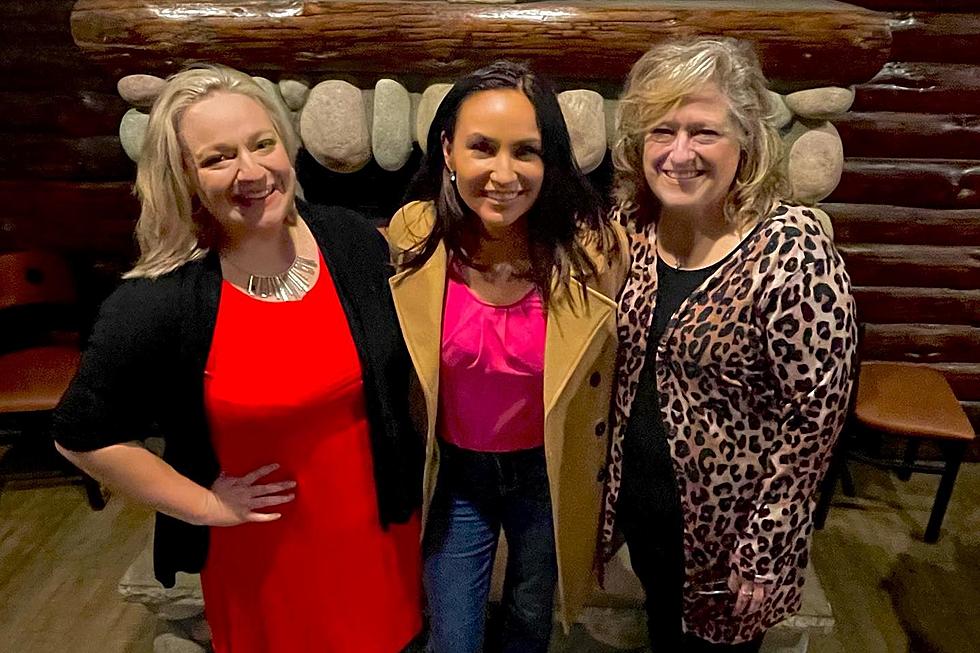 'Food Network' Star Enjoys Dinner at One of Our Favorite Genesee County Spots
Photo: Kara Kunkleman
Food Network chefs are like gods to those in the food industry. For those who have had the chance to chat with one of the many culinary geniuses from the popular network, it's a pretty big thrill, but when one decided to dine at your restaurant...well that's a whole different high.
Blondie's Food & Spirits, located at the corner of Hill & Torrey Roads, has always been a local Genesee County favorite. Known for their amazing comfort foods and delicious dinners, owner Lisa Kunkleman-Blondell and daughter Kara Kunkleman have made another name for themselves with their incredible cheesecakes as well. Thanks to those cheesecakes, the duo recently had one very cool opportunity.
Celebrity Pastry Chef Stephanie Boswell, known for her stints as a judge on the popular Food Network shows "Halloween Baking Championship" and "Christmas Cookie Challenge", has been hanging Genesee County.  The star has been in town filming a new show for Food Network focused on doing bakery makeovers.
Boswell took time out of her filming schedule to grab dinner at Blondie's and according to Kara Kunkleman fell in love with their cheesecake.
"She stopped in for dinner over the weekend and tried our deserts, our cheesecake blew her away", Kunkleman told us. "When mom found out a world renowned pasty chef from Food Network was about to try our dessert it kind of makes you nervous, but she said it was the best thing she's ever had.  Is there a higher compliment?!"
So how impressed was Boswell? So impressed she asked the owners of Blondie's to act as consultants for the new show filming in town. The locally centered episode will focus on a bakery makeover for The Cookie Jar Co. on S. Saginaw Street in Flint. Kara Kunkleman said the opportunity has actually led to new collaboration as well.
"Her cookies are out of this world delicious. Hands down the best in the county and we are looking forward to forming a partnership with her and carrying her cookies and brownies at Blondies and at Blondies Best Cheesecake."
Per Kunkleman, look for the new show to air on Food Network some time in March, and you can catch the Grand Reopening of The Cookie Jar Co. Friday, October 29, 12-2pm.
MORE TO EXPLORE: Michigan Restaurants Featured On The Food Network