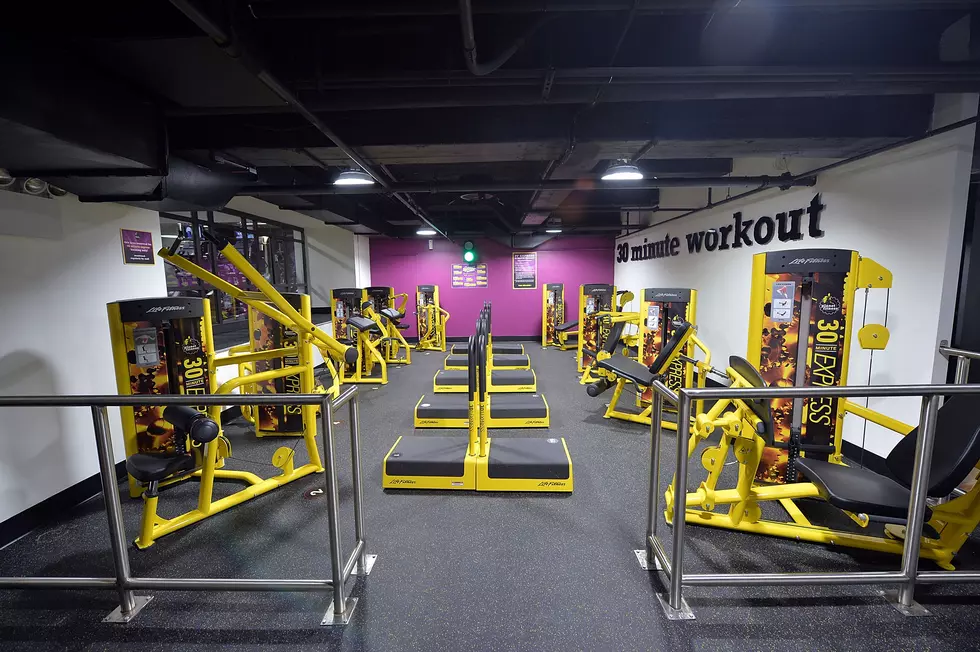 Flint & Saginaw Planet Fitness Offering Free Workouts for Factory Workers
Andrew H. Walker
Factory workers get in free this weekend at Planet Fitness locations throughout the Flint and Saginaw areas.
As the United Auto Workers Strike against the Big Three automakers continues, Planet Fitness is opening up area clubs for free workouts for all factory workers.
Not Just for Autoworkers
According to a press release from Planet Fitness, this offer extends to all factory workers in the area, not just those who are employed in the automotive industry.
Factory workers can work out for free all day Friday, Saturday, and Sunday, September 29 through October 1.
Bryan Rief is the CEO of the Epic Fitness Group which operates Planet Fitness. He says Planet Fitness is simply giving back to the community that supports its clubs.
"With all that is going on in our areas, this is an opportunity for us to give back during these challenging times. Exercise, including walking, jogging, and cycling have been proven to reduce anxiety, depression, and negative moods," he says. "We hope people will take advantage and stop by Planet Fitness for a little stress relief this weekend."
10 Planet Fitness Locations Are Participating
The company owns 10 Planet Fitness locations throughout the Flint and Saginaw area. Factory workers who are looking to take advantage of the offer this weekend simply need to bring a photo ID and an employee ID to prove that they are employed by a local factory.
You can follow this link to find a participating location.
This Michigan Home Has an Indoor Pool (But Needs a Little TLC)
Just think of the money you'd save on gym memberships.
Owning a house with a pool in Michigan usually means enjoying a pool for about four months and loathing it the rest of the year. Not this house. This baby has an indoor pool that can be used year-round.
Although we do admit that it needs a bit of TLC.
Inside Martin's Iconic Detroit Apartment Building
Remember Martin? The iconic building that served as the backdrop for the series is on the National Registry of Historic Places, thanks to its use in the show.
Although the show was filmed in Los Angeles, Detroit played an important role in the sitcom.
"School" Road Paint Error in Front of Grand Blanc High School
A simple road painting job goes awry. School becomes "SHCOOL" on Saginaw Road in Grand Blanc, MI