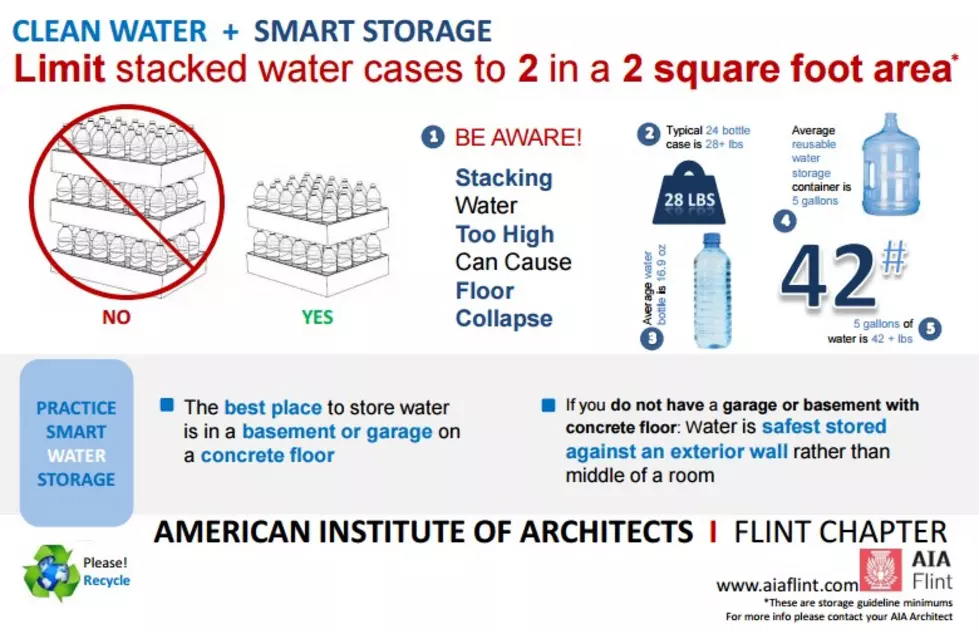 Flint Safe Water Storage Guidelines
aiaflint.com
Please be safe when storing your water in your home.
The American Institute of Architects (AIA) Flint Chapter are recommending these tips when storing water to prevent improper storage of water that could lead to floor collapse:
Cases of water should be stacked no more than 2 cases high in a 2 square foot area.
Best place to store water is in a garage or basement on a concrete floor.
Water is safest stored against an exterior wall rather than the middle of a room.
If you happen to have further questions on how your water supply should be stored in your home, you can contact any architect part of the AIA Flint membership at www.aiaflint.com.