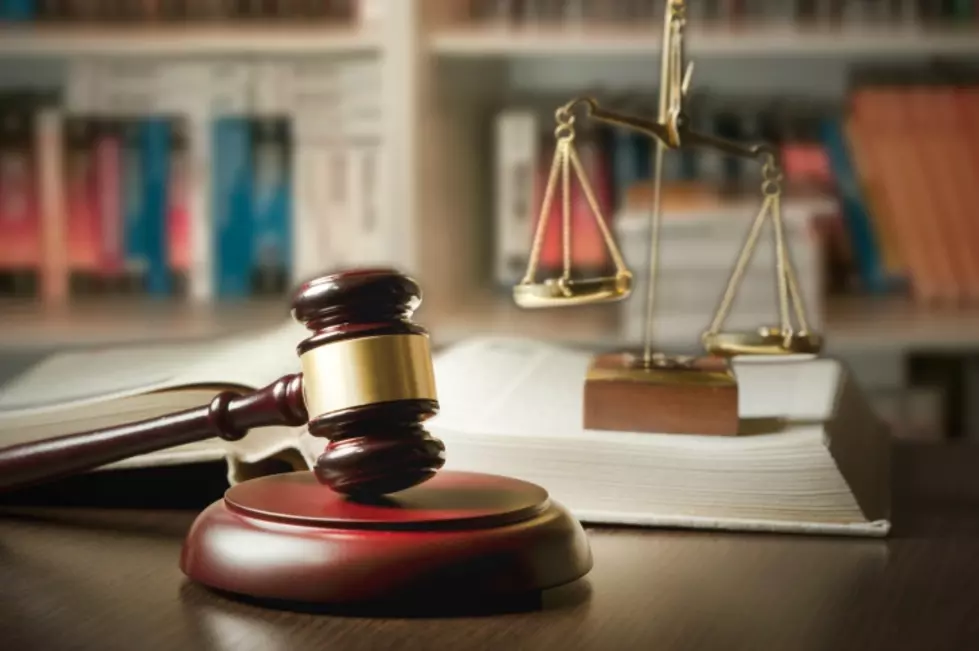 Flint Rapper 'Cliff Mac' Now Faces Two Additional Murder Charges
Piotr Adamowicz
Less than a year after being charged with hiring a hitman to kill a Sterling Heights woman, Clifton Terry has been implicated in two additional murders in Burton.
Cliffton E. Terry III, whose stage name is 'Cliff Mac,' appeared before Genesee County District Court Judge David Guinn last week after being connected to two homicides in Burton in October of 2020.
Murder for Hire Plot
In August 2022, the Flint rapper faced charges for offering to pay Andre Sims from Grand Rapids $10,000 to kill a woman in Sterling Heights. Sims drove to the woman's home and fired up to eight shots as the woman approached her vehicle.
The woman was injured but not killed. A video of the November 2020 incident is here, but we urge caution because the video is difficult to watch.
Terry then picked the man up and allegedly offered to pay him $2,500 for the unsuccessful murder attempt. The rapper faced numerous charges, including conspiracy to commit murder-for-hire resulting in personal injury.
Two Additional Homicides
The current charges against Terry are related to his role in the shooting deaths of two people in Burton in October 2020.
Mlive reports that the two victims were Ammelio Wilson Jr. and Lavell Bergerac Ivy. Both victims were allegedly shot by a group of people that included the Flint rapper.
Cliffton Terry faces the following charges:
First-Degree Murder,
Conspiracy to commit First-Degree Murder,
Three counts of Assault with Intent to Murder,
Three counts of Discharge of a Firearm from a Vehicle, and
Eight counts of Felony Firearm.
Dangerous Documentaries: Check Out These Binge-Worthy Shows That Focus on Michigan Murderers
Looking for something to binge? We've assembled a list of 15 documentaries that focus on some of Michigan's worst human beings - Murderers.
Even Michigan's beautiful north is safe from crime, as two of the cases spotlight cases from the Upper Peninsula.
Three women, including one from Flint make the list, along with two former police officers.
Some of the videos below are also available on Peacock and Hulu.
Eight Michigan Men Whose Convictions Have Been Overturned Thanks to the Innocence Project
Since it was founded in 1992, the Innocence Project has worked to exonerate hundreds of people who have been erroneously convicted.
We're spotlighting five cases in which five Michigan residents were convicted and eventually released thanks in part to the Michigan Innocence Project.
Here Are the Most Dangerous Cities in Michigan
Unfortunately, the Motor City isn't the only dangerous place in Michigan. Of course, Detroit makes the list, compiled by
Road Snacks
, but there are nine other cities and townships throughout our state which have exceptionally high crime rates.