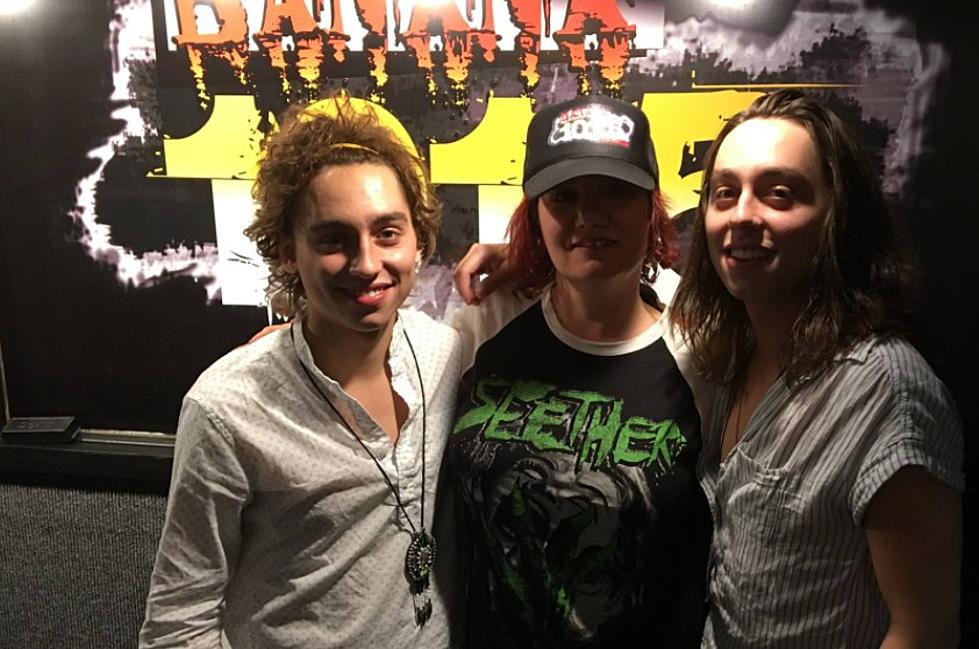 Flint Greta Van Fleet Show – What You Need To Know
Maggie Meadows Photo
Greta Van Fleet and Rival Sons rock Dort Financial Center in Flint tomorrow, Wednesday, March 16th. If you are going to the show, here is everything you need to know, including coronavirus protocol. Please note that all rules are subject to change, but this is what is known at the time of this article.
What time do gates open at the venue?
Gates will open at Gates to the Main Entrance parking lot (on Lapeer Rd) will open at 11:00 AM on the day of the show.
Lines to the arena doors can begin forming at 11:00 AM.
No overnight parking or camping will be permitted.
Parking is $10 - cash only.
What time do doors open up to the venue?
Doors to the show are scheduled to open 90 minutes before the show starts, the show starts at 7:00 PM.
Do I have to show proof of a COVID-19 vaccine?
Guests must provide proof of one of the following upon entering Dort Financial Center,
Vaccination card showing fully vaccinated status (Date of the show at least 14 days past final vaccination shot).
Patrons can bring their physical vaccination card or show a photo of the card on their phone.
You're considered fully vaccinated two weeks after you get a second dose of an mRNA COVID-19 vaccine or two weeks after you get a single dose of the Janssen/Johnson & Johnson COVID-19 vaccine.
Proof of a negative PCR COVID-19 test within 48-72 hours of the event. •
The negative test result from a PCR test can be shown on the patron's phone or printed out.
Please Note: At-home tests will not be accepted. The Michigan Department of Health and Human Services has an easy-to-use FIND A TESTING SITE page.
If you do not provide proof of vaccination or a negative PCR test you WILL NOT be admitted, and NO REFUNDS will be given.
Can I bring in a purse or bag?
To provide a safer environment for the public and to significantly expedite fan entry into Dort Financial Center, your bag should not exceed 5"x 8"x 2" and will be screened upon entry. Your purse/bag may be searched as well.
I do want to point out again, that these guidelines may be subject to change. I would follow all of the rules listed above accordingly unless otherwise instructed by Dort Financial Center management.
I will be broadcasting live tomorrow along with Tony LaBrie and Chris Monroe in the main lobby from 5:00 PM to 7:00 PM. If you are going to the show, be sure to stop by and say hello. Check out my hair in the sweet picture below.
Take a Look at 30 Michigan Cities That Outsiders Can't Pronounce
Some Michigan cities have names that are really hard to pronounce, especially for outsiders. Check out 30 of those cities right here.
Get Ready for Summer With the 20 Largest Inland Lakes in Michigan
Michigan boasts over 11,000 lakes throughout the state. Check out the 20 largest lakes in Michigan here.
These 31 Movies Filmed Scenes in Michigan
Most of us know that 8 Mile and Robocop were filmed in Michigan, but did you know that Die Hard 2, The Karate Kid, Oz the Great and Powerful, and others were too?