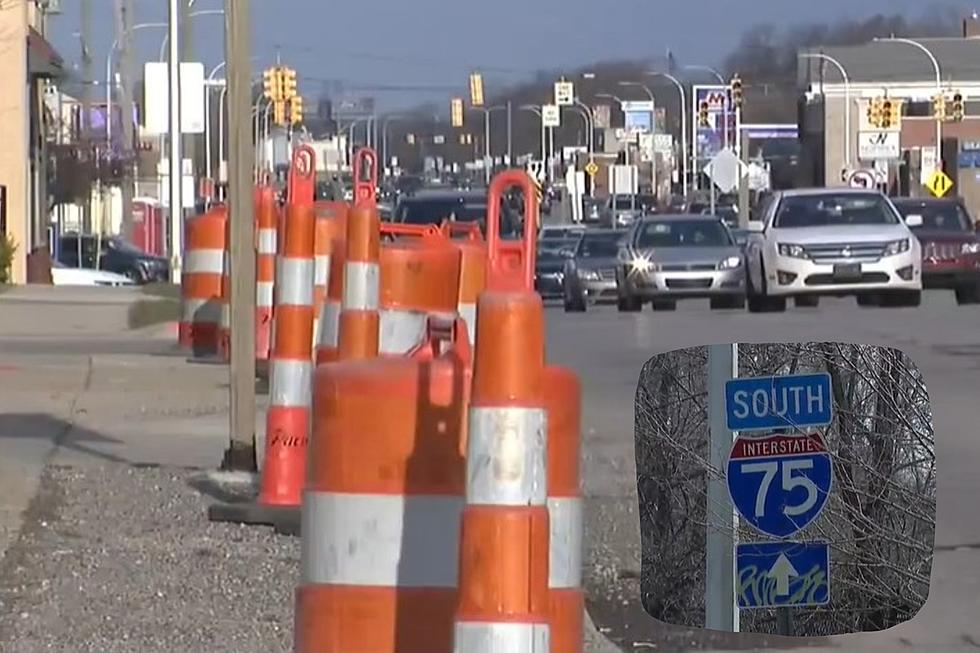 First Responder + One Other Person Killed in Crash on I-75 Near Detroit
WJBK-TV
Two people died at the scene of a horrific accident on I-75 after an ambulance driver responding to the crash was struck and killed by another driver.
What are the Details?
The incident began around 2:15 am Sunday when an ambulance stopped to check on a vehicle that had been in a single-car crash on I-75 northbound near Caniff, near the border between Detroit and Hamtramck.
The occupant of the crashed vehicle was outside the vehicle when the ambulance arrived. The first responder was attempting to assist the driver when another vehicle spun out of control and crashed into both people. That vehicle was being driven by a 58-year-old man from Macomb County.
Slow Down, Move Over
First Lieutenant Mike Shaw with the Michigan State Police says it's important to slow down and move over when you're approaching an accident scene.
"If you see an emergency vehicle with its lights on, slow down 10mph below the speed limit and move over. It really is that simple," Shaw tells Detroit's WJBK-TV. "Our prayers go out to both families dealing with this tragedy."
Killed in the accident was a 36-year-old woman from Oak Park whose identity has not yet been released. The first responder who died has also not yet been identified.
Diane Cross is a spokesperson for MDOT. She says this accident is a reminder of the importance to slow down and pay attention, especially in construction zones.
"Either we close lanes to fix the roads or we have to close the roads because they're not safe to drive on. You gotta slow down, you gotta pay attention," she said. "We want everyone to get home every night."

These Are the Most Dangerous Stretches of I-75 in the State of Michigan
It probably comes as no surprise to you that the 10 most dangerous stretches of I-75 in Michigan are all in the Metro Detroit area.
Let's take a look.
Kid Rock's Custom Built, Pimped Out Cadillac
This 1970s-era Cadillac Fleetwood has been modified for the one and only Kid Rock. West Coast Customs took care of the modifications, giving it plenty of over-the-top touches that scream both 'Kid Rock' and 'Detroit.'
The Henry Glover House in Detroit's Brush Park
Once on the brink of demolition, the historic
Henry Glover mansion
in Detroit's Brush Park neighborhood has been rehabilitated and transformed into luxury condominiums.