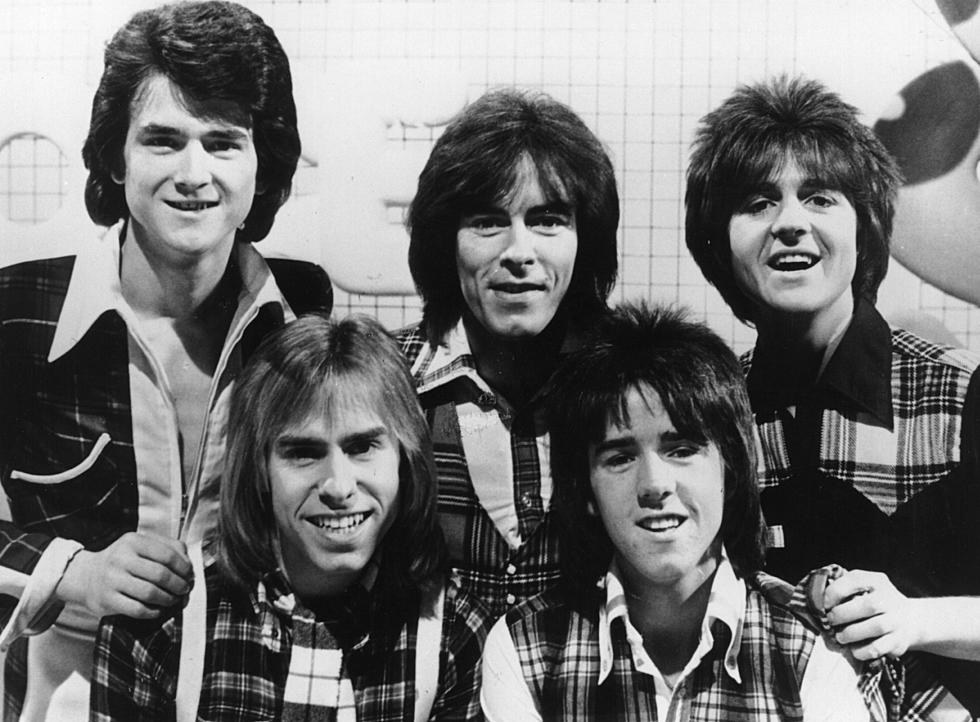 Find Out How a Dart, a Map, & the Bay City Rollers are Connected to Michigan
Getty Images
Scottish singer Les McKeown, lead singer of '70s pop band the Bay City Rollers, died suddenly Tuesday, April 20, at his home in Scotland. He was just 65.
His wife Keiko, along with the couple's son broke, the news on the singers Twitter saying,
 "Leslie died suddenly at home on Tuesday 20 April 2021. We are currently making arrangements for his funeral and ask for privacy after the shock of our profound loss."
McKeown joined the Bay City Rollers in late 1973, replacing founding lead singer Gordon "Nobby" Clark. The band grabbed success in America with their first number 1 hit stateside with "Saturday Night". The group had originally released the track back in 1973 with a different singer on lead vocals without much success. They later rerecorded it with McKeown as the frontman, and re-released it in 1975... and a hit was born.
The Band's Michigan Connection
The Bay City Rollers had found a soft spot in the hearts of Michiganders thanks to their name. Although the Scottish band was not from Bay City, Michigan, how they got their name from the Mitten state city is one of the cool "did you know?" music stories.
As the story goes, the band was going by the name the Saxons, and decided they needed a better name for their quest for success. The group finally settled on "Rollers", but wanted a more powerful American-sounding addition in front of that to sound even better. Founding member Derek Longmuir threw a dart at a map of the United States. The first shot landed on Arkansas, which wasn't what they were really looking for. The second throw landed on Bay City, Michigan, and the band had found their new iconic name.
Success in the States
The Bay City Rollers were a major hit with teenagers and hit their peak in the mid-1970s. Even though they were a bigger draw in the United Kingdom, they secured seven Top 40 singles in the U.S, including  "Money Honey," "I Only Want to Be With You," and "You Made Me Believe in Magic". The group also stared in their own short-lived NBC Saturday morning variety show.
McKeown is not the first Roller to pass away.  Alan Longmuir passed away at the age of 70 in 2019, and  Bandmate Ian Mitchell, who joined the group for a short stint as a bassist, died in September 2020 at the age of 62.
CHECK IT OUT: Here Are the 77 Most '70s Things About 1977