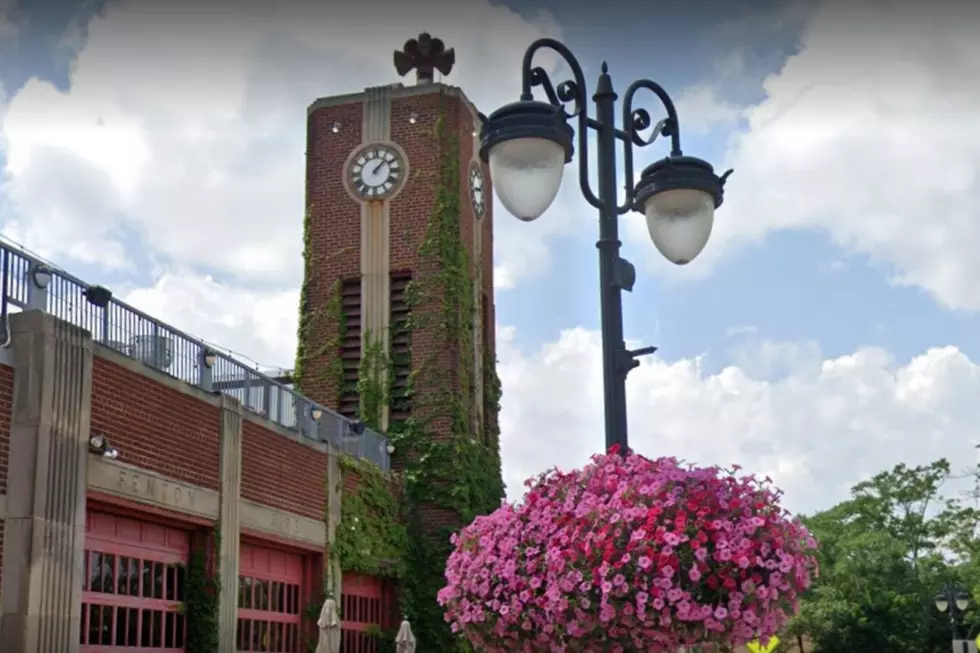 Legendary Fenton Fire Hall Clock Finally Getting a New Lease on Life
Google Street View
Not since it was the key to Marty McFly getting back to the future has a clock meant more? The Fenton Fire Hall Clock has remained virtually silent for years except for twice a day, but now the ole' girl is about to chime once again.
According to a Facebook post by the City of Fenton, the clock is being fixed as we speak.

"Our beloved clock is being repaired as we post! Hats off to the folks from Medawar Jewelers who are working to fix the Fenton Fire Hall's tower clock, which has been broken since before the restaurant took over the space roughly seven years ago", the post read.
We first told you of the plans to finally repair the clock last July. The current owners, the infamous bell tower clock atop the Fenton Fire Hall is finally getting some much-needed help to restore itself to all its glory. The repairs became the responsibility of the Fire Hall as a condition of the purchase agreement when the city sold the property in 2021.
"Since we took possession of the Fenton Fire Hall some nine years ago; the bell tower clock has only told the tone twice each day! During the restoration and behind, we searched high and low for someone with the know-how to put gears back in motion. It turns out the knowledge was in our backyard all along!!!", the Fire Hall said then.
It turned out that help to fix the ailing clock was right in their own backyard. Local jeweler and business owner Ronny Medawar, owner of Medawar Jewelers was the connection and help the Fire Hall needed to bring the iconic clock back to life.
Medawar started making adjustments and taking measurements for the new inner movement additions to put the repairs in motion immediately. Medawar Jewelers has been an experienced clock and watchmakers since 1920, and have built, assembled, and serviced thousands of clocks around the world.
Although the fire hall was opened in 1938, the clock was from the original hall. That hall was built in 1875, and a (secondhand) clock was installed, for $750 in 1876 and moved to the new hall. Now, just about a year later the final pieces of the puzzle are falling into place, and hopefully, hear the sound of the clock chiming right on cue each hour from now on.
This $5.6mil Northern Michigan Home Is Everything Lake Life
Sitting on Lake Michigan with a view that matches that of Sleeping Bear Sand Dunes, this house is everything Pure Michigan should be.