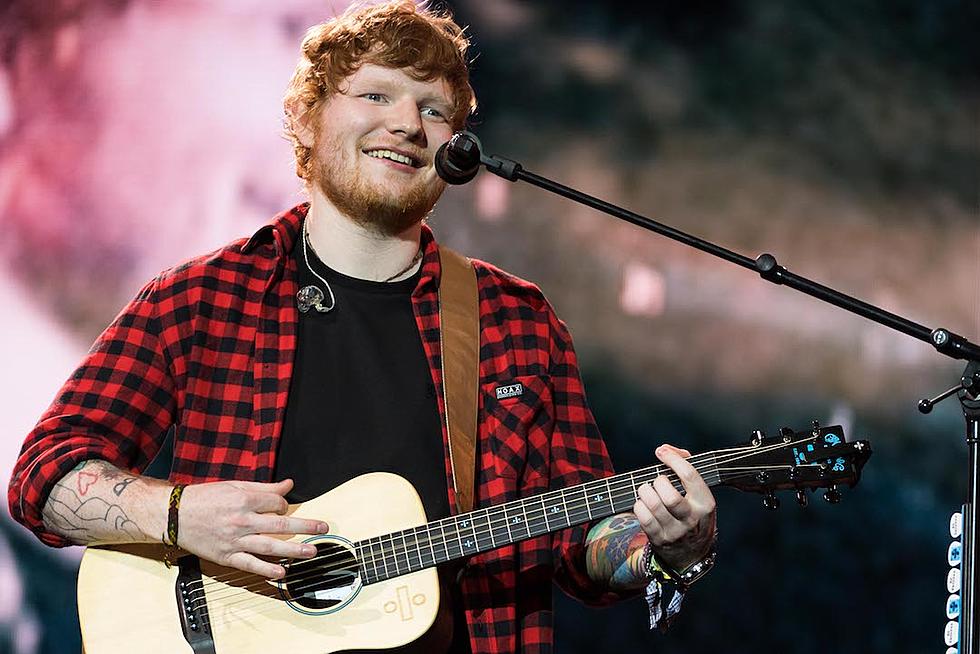 Ed Sheeran's All-Star Lineup for 'No.6 Collaborations Project' Includes Eminem
Ian Gavan, Getty Images
While most of us have already heard 'I Don't Care' featuring Justin Bieber, and even 'Cross Me' featuring Chance the Rapper and PnB Rock, the rest of Ed Sheeran's soon to be released album 'No.6 Collaborations Project' has been a mystery.
Sheeran took to social media Tuesday and released the track listing for the album due to drop on July 12th, and it's clear this one will not disappoint. He has enlisted the help of some pretty big hitters for the 15 track set including Michigan's own Eminem on the song 'Remember the Name,' where 50 Cent also makes an appearance. Sheeran has often said that the Detroit rapper is an idol of his and had long hoped to work with him in some capacity.
There are 22 featured artists in all on the fourth studio album from the English singer-songwriter. Cardi B, Camila Cabello, Bruno Mars, and Chris Stapleton are just a few of the team-ups that add to the impressive list. Some may remember that last month, Sheeran actually shared the list, but he played covert and blacked out most of the names of his collaborators, which he finally revealed in full.
To add to the excitement, The Wall Street Journal reported today that Sheeran is close to breaking the record for the highest-grossing concert tour ever. He has already surpassed U2 for attendance. Someone is having quite a 2019!