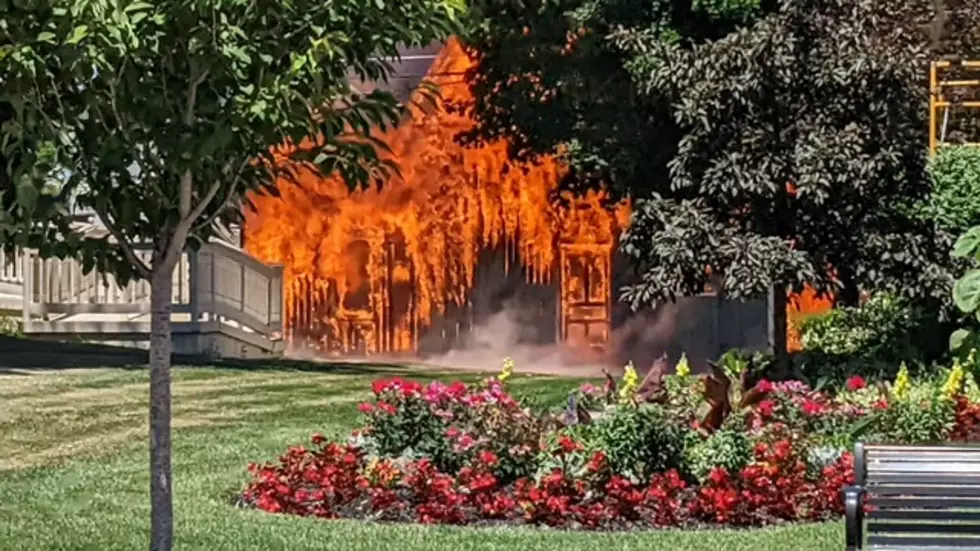 Devastating Fire At El Topo In Fenton – Photos
Photo Credit Jon Davidson
A fire broke out this afternoon in Fenton at El Topo on Mill Street. Luckily no one was injured in the blaze.
According to the Tri-County Times, the Fenton Fire Department received a call about a dumpster being on fire at  Adelaide Street and Mill Street. When first responders arrived on the scene, there was also a vehicle on fire.
The fire spread to the popular Latin American restaurant, which was also home to Relief & Resource Co. A home south of the restaurants caught on fire as well. This fire comes less than one week after another devasting fire in historic downtown Holly.
As this story is still developing the exact details of the damages are not yet known, but you will see in the pictures below they do appear to be severe. Please avoid this area as fire crews work on the scene. I will keep you updated as additional information is made available.
El Topo has always been a favorite of mine. I love the food as well as the staff there. Relief & Resource Co. is another local favorite. How often do you get to go inside of a speakeasy through a Pringles machine?
Here is to hoping both businesses are able to reopen.
Fire Rips Through Historic Downtown Holly
Historic Holly is picking up the pieces after a blazing fire ripped through the downtown area. Multiple businesses were on fire including the Holly Hotel.
Live Your Best Life At This Stunning Lake Fenton Home
Enjoy indoor and outdoor living at this Lake Fenton home. The views are amazing from every room in this large home.
Remote Michigan Airbnb Will Truly Take You Away From It All
If you really want to get off the grid, this Bangor, Michigan Airbnb is the place to do it. This spot is so private you can take a bath in the outdoor tub.