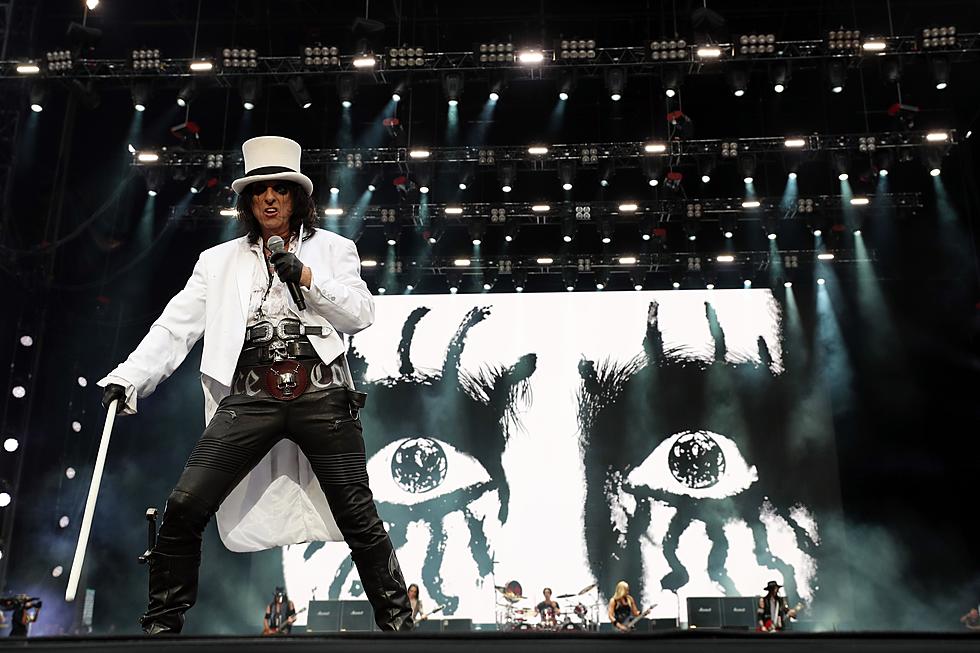 Detroit's Alice Cooper Getting His Own Street in the Perfect Spot
Getty Images
Alice Cooper is making his way home to Detroit, and the rocker has a full schedule on tap.
Cooper is set will to cut the ribbon on the new Eloise Asylum haunted attraction on Thursday, that's set to open on October 1. He will be hitting Rock City Music in Livonia for his first metro Detroit autograph event since 1999 that day as well. Cooper will be there  signing copies of his new album,  "Detroit Stories". Finally, Cooper will take the stage at DTE on Saturday night for a concert with opener Ace Frehley of Kiss.
With all of that, Cooper will be taking time for a very important honor.Cooper will be in Westland for the dedication of "Alice Cooper Court", a stretch of road off Michigan Avenue being named after the Detroit born rocker. Cooper will join the illusive group of artist that include Glenn Frey and Bob Seger, having streets in the Detroit area named after them.
The street dedication event is open to the public with festivities kicking off at 1pm with  an Alice Cooper cover band. Cooper is set to arrive for sometime around 2pm. Interesting enough, and totally well planned, Alice Cooper Court is located off Michigan Avenue by the former Eloise Psychiatric Hospital. Perfect.
The Rock and Roll Hall of Fame in Cleveland is commemorating the street dedication as well by adding an official "Alice Cooper Court" street sign to its "Legends Of Rock" exhibit, which features a new Alice Cooper display opening September 23, the same day Alice will receive the honor.
MICHIGAN CRIME SCENE: Look Inside the Abandoned 'Jeepers Creepers' Schoolhouse