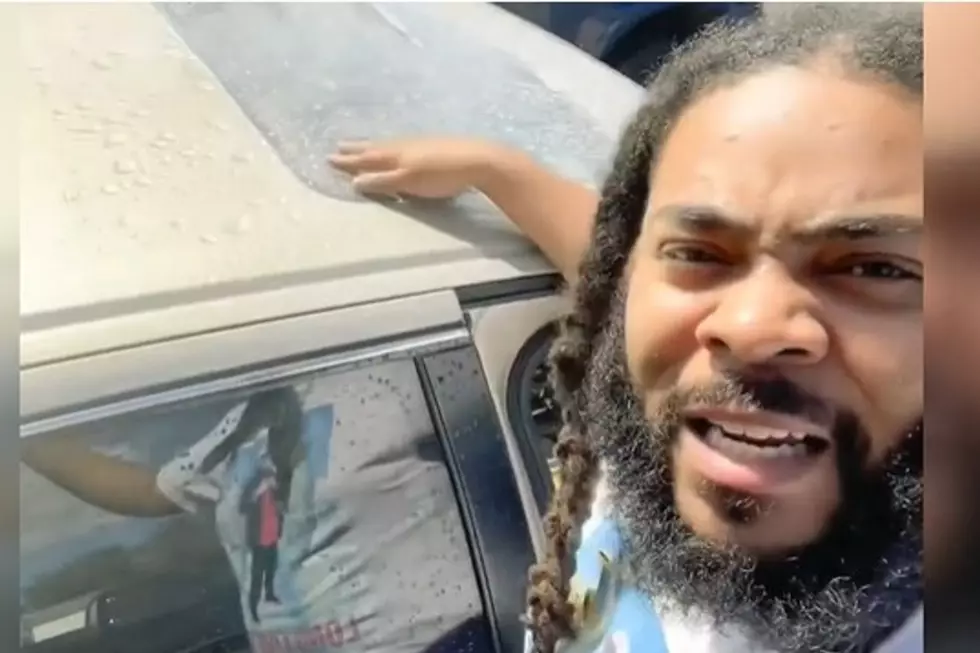 Detroit Singer Blasts Insurance Company, Livonia Collision Shop in Song
WJBK-TV
Most of us just write a scathing Yelp or Google review when we get bad service, but a Detroit rapper went a different route. He aired his grievances in the form of a song.
Car Repairs Gone Horribly Wrong
Byron Motley Jr. is better known in the Detroit area as Beezy313. He tells Detroit's WJBK-TV that when his car was broken into and his sunroof damaged earlier this year when he was visiting a club in the Detroit area. Since the Cadillac is fully insured, he made a claim with his insurance company.
Liberty Mutual Insurance sent Motley to a local body shop, Gerber Collision in Livonia.
But instead of fixing the car's sunroof, the vehicle was trashed, allegedly while it was in the possession of the collision shop.
Motley turned to social media, putting the collision shop and the insurance company on blast.
A Lowball Offer
Motley says the insurance company then made him a lowball offer to buy the car, which he says is worth just over $7,000. It also has sentimental value because his grandmother rode in the car just before she passed away.
"Twenty-five hundred at first, and then offered me $3,000," he said.
Fodder for a Rap Song
When life gives you lemons, you make lemonade. Or in this case, if someone messes up your car you turn it into a rap song.
"Why they mess up my ride at Gerber Collision?" Beezy 313 Raps. "I just needed a sunroof from Gerber Collision."
Well, you get the idea. And you can check out more of the song in the video below.
13 Unmistakable Michigan Things to Dress as for Halloween 2022
Check out 13 unmistakable, Michigan-based costumes to get your creative juices flowing.
Lego Obsessed Home Outside of Michigan On Market for $250K Blocks & All
Lego Lovers welcome home! This home in Kenosha, Wisconsin is a Legoland frenzy from room to room. Currently, on the market for $250,000, the house is a colorful block-by-block masterpiece paying homage to the famous plastic toys. Look inside this 3 bedroom, 2 bathroom bungalow that is every kid's dream come to life.
An interesting note is a finished basement with not one but two rec room areas & also a workshop with a steel entry door, 2 layers of drywall, denim insulation & green glue soundproofing-perfect for a man cave, workshop, or sound/music studio. Take look!
Michigan Homicides That Have Gone Unsolved For More Than 25 Years
Sadly, the Mid-Michigan area is reputed to be a dangerous place to live. Thanks to Crime Stoppers, we've compiled a list of 15 homicide victims whose lives were tragically taken long before their time.
Their murders have gone unsolved for more than 25 years.