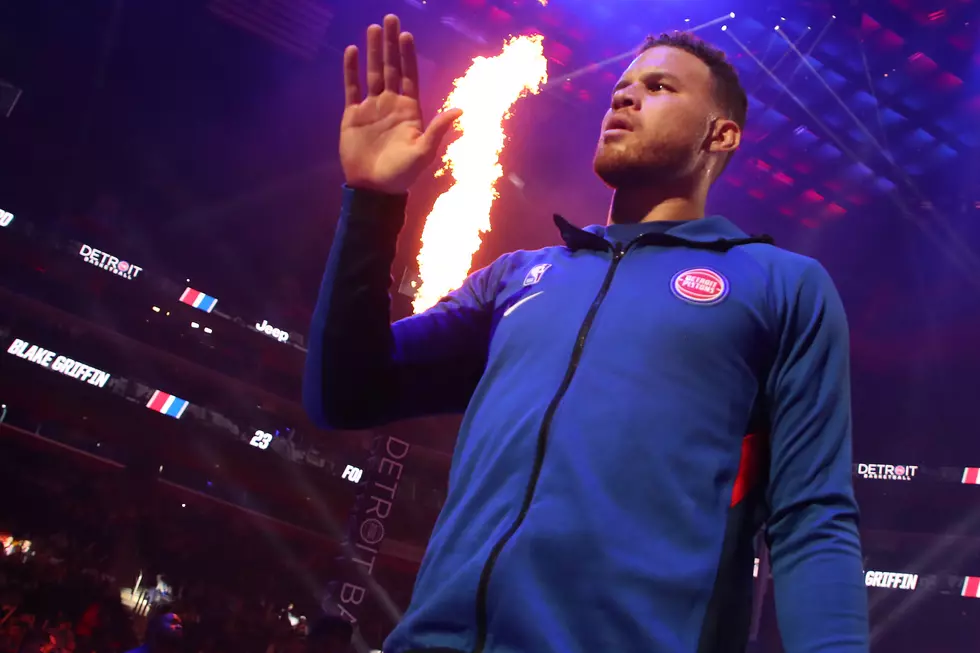 Detroit Pistons Announce Training Camp Roster and It's Full of New Faces
Getty Images
The Detroit Pistons were busy overhauling the team this offseason, and it shows in the training camp roster.
Only four players on the 2020-21 training camp roster were in Detroit at the end of last year. Everyone else that finished the Covid shortened season has either been traded away or released. The four returning Piston players are Blake Griffin, Derrick Rose, Sekou Doumbouya, and Svi Myhailiuk. The other 16 players are hoping to make their name in training camp and land on the final roster.
Enter your number to get our free mobile app
You're probably wondering who is even on the roster this year, and you're not alone. The Pistons just released their training camp roster online, but they are probably not done moving pieces. Check out the roster below.
Every Piston fan knows that the team needed to make some changes to compete, but not everyone is convinced these were the correct changes.
CBS Sports ranked Detroit dead last in off season moves this year, and basically admitted that they were as confused as we were.
A thoroughly confusing offseason, from the $60 million man to the Dewayne Dedmon waive-and-stretch and the second-round picks sent to the Clippers. The three best young players from last season's roster are gone, and in the short term Detroit's roster is a hodgepodge of vets, rookies and a few notable players in their mid-20s.
All of these moves are coming out of the vision provided by new GM Troy Weaver. He has been the force behind the overhaul, and though his message has been clear, the moves have not always been so clear.
I'm all for building a tough minded defensive team that works together to win, but they're missing one thing . . . a superstar that can take over the game.
Some of the moves seem like they were more for attention than improvement. Signing LiAngelo Ball is the biggest one that comes to mind. He went undrafted for a reason, but Detroit signed him to a non guaranteed deal. I'll be surprised if he even ends up in the Pistons G League organization. Honestly, I'll be surprised if half of these guys are on the roster by the end of the 2020-21 season.
I am no basketball expert, and I hope I am completely wrong here, but I think this is going to be another long season for Pistons fans.
MORE: Inspiring Quotes From Michigan Sports Figures