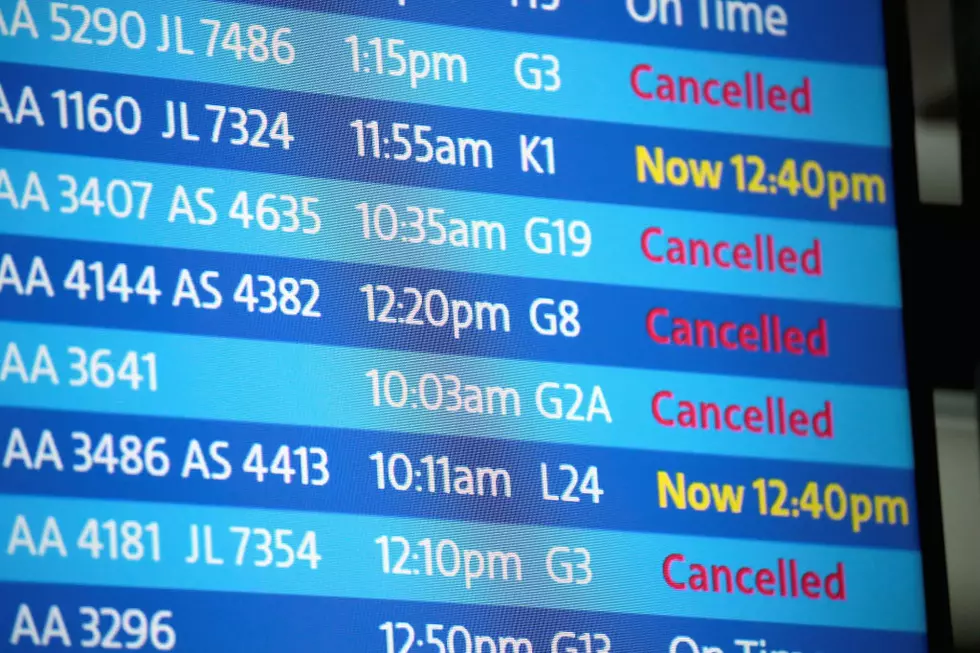 Delta Issuing Travel Waivers for Detroit, Flint During Winter Storm
Getty Images
If you have a flight out of Detroit Metro today, check the status - you may be getting a travel waiver.
It's our third major winter storm in three weeks, and it's taking a toll on air travel again. Delta Airlines is issuing travel waivers for cities in multiple states including Michigan, Ohio, Wisconsin, Iowa, Minnesota, and Indiana.
The waiver is good for today and travel must be re-booked on or before February 15th. Travel must also begin on February 15th.
Make sense? If you've got a Delta flight out of Detroit today, you can check the status of it by clicking HERE.