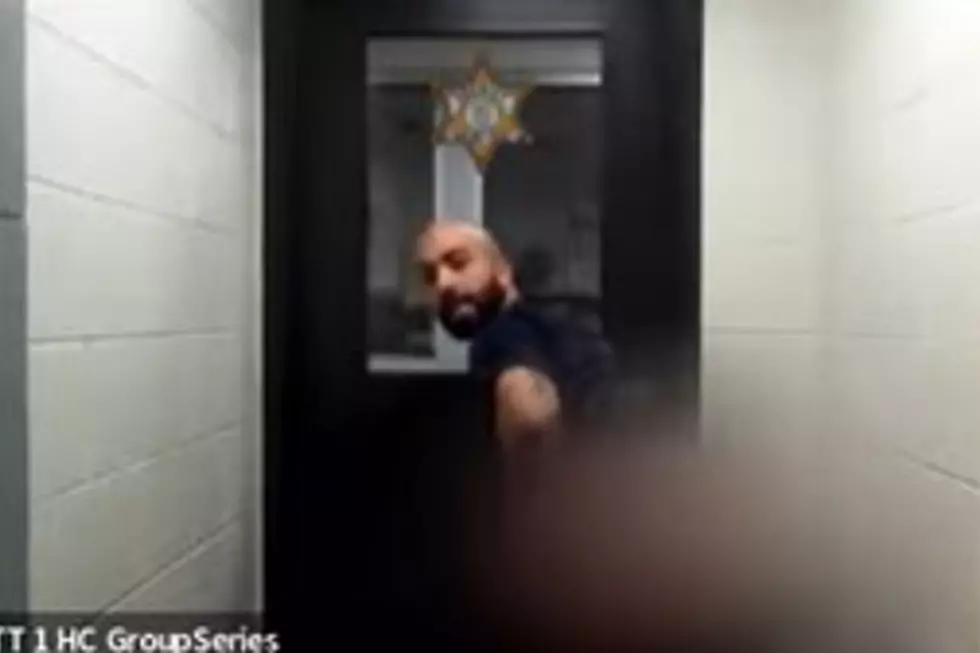 Dearborn Man Accused of Ethnic Intimidation Moons Judge During Zoom Meeting
Fox 2 Detroit via YouTube
Stay classy, man. A man accused of yelling antisemitic comments near a Jewish Synagogue last week mooned a judge during a court hearing conducted via Zoom.
SEE ALSO:  DoorDash Driver Shares Video of Cockroach Infestation at Detroit Popeyes
Hassan Chokr was actually in court on Monday (12/5) on another matter when he turned around before the camera and exposed his backside to Wayne County Judge Regina Thomas. Chokr was appearing at an emergency bond hearing and had his bond revoked after the incident.
The Backstory - No Pun Intended
Chokr was charged with two counts of ethnic intimidation after making antisemitic and racist threats toward parents, their children, and security personnel at Temple Beth El Synagogue in Bloomfield Hills.
Detroit's WJBK-TV reports that Chokr posted videos and Instagram messages that spoke of buying guns and saying, 'Your Jew tactics will only backfire on you, you have no place on this earth, Jew (expletive) Jew mother (expletives). A storm is coming to wipe you all out of our lives."
Oakland County Prosecutor Karen McDonald had harsh words for Chokr, saying her office planned to prosecute him "to the fullest extent of the law," noting that Chokr's actions were classified as a hate crime.
Mooning the Judge
During his Zoom appearance on Monday, Chokr refused to acknowledge his name and became visibly agitated.
Judge Thomas narrated as Chokr's behavior escalated.
"I want the record to reflect that while the court has muted the defendant's microphone he appears to be yelling and pointing at the camera at the Oakland County Jail," Thomas said. "And now he has removed his pants to show the court his backside."
Thomas and the man's attorney agreed that Chokr would have to submit to a mental health examination.
Midland's John Pratt Mosaic House
Just outside of Midland is the childhood home of gifted artist John Pratt. The home is adorned with shimmering bits of broken glass, china, and mirrored tiles that create a window into Pratt's creative soul.
Pratt suffered from mental illness and as part of his recovery, decorated the outside walls of the home with murals that, in the words of
this website
, "represented his illness, his re-discovered zest for living, and his beliefs about tolerance and unconditional love."
Since his death, the home has been owned and maintained by Creative 360 which offers guided tours of the premises. Our thanks to Ashley Cottrell who provided the pictures below.
LOOK: Here's where people in every state are moving to most
20+ Good Eats: Genesee County, MI Restaurant Bucket List
Best Bars and Restaurants In Genesee County, MI