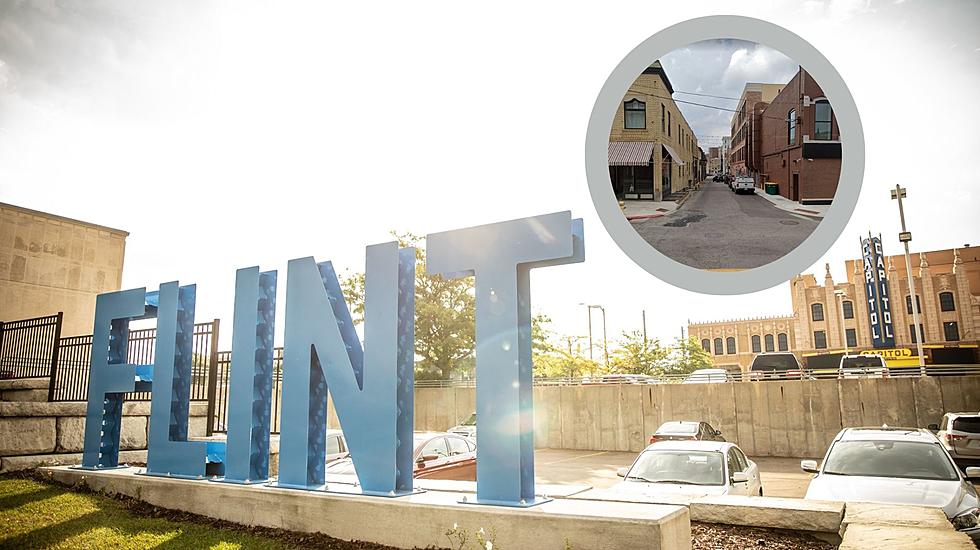 Learn To Make Delectable Drinks. Bartending School Opens In Flint
Credit: City of Flint Facebook, Google Street View, Canva, TSM
It's great to drive down Saginaw Street in Downtown Flint and see people at restaurants, bars and lunch spots. Many of these places serve creative drinks. As we first reported in January 2023 there's reason to celebrate as the only bartending school in Genesee County is finally open in Downtown.
What's the latest business to open in Downtown Flint?
Drinks of Essence bartending school is now open in Buckham Alley. It's in good company in that area -- the iconic Downtown Flint Torch bar & restaurant is there and Comma Bookstore & Social Hub. The latter was recently featured on a national Mastercard commercial.
See Also: What Happened To Spectacular Spudz At Flint Farmer's Market?
Are there many bartending schools in Michigan?
There are several bartending schools around the state. Drinks of Essence is the only one in Genesee County, though. The community came out to support the ribbon cutting ceremony -- even Flint Mayor Sheldon Neeley was on hand.
How long does it take to complete bartending certification in Michigan?
Most courses last around one week. You must pass the exam with 80% correct. Many schools will let you retake the final exam for free, until you pass, too. Sheena Harrison, owner of Drinks of Essence, told Flint Beat her operation offers an accelerated 3-day certification program or evening classes, too.
Harrison will be offering mixology lessons and workshops, too. Those will be for experienced bartenders looking to polish their skills like multi-tasking and speed of making drinks.
Congratulations to Sheena Harrison on the new location, mobile training service and the continued dominance of being Genesee County's only bartending school.
Fan Favorites: 16 Flint Area Spots With The Best Ranch Dressing
Fan Favorites: 16 Flint Area Spots With The Best Ranch Dressing
20+ Good Eats: Genesee County, MI Restaurant Bucket List
Best Bars and Restaurants In Genesee County, MI
Stunning Water Views At 12 Restaurants On Michigan's East Coast
Waterfront Restaurants On Michigan's East Coast, Eastern Michigan Coastline Restaurants, Where can you eat on the water on Michigan's East Coast, waterfront michigan dining