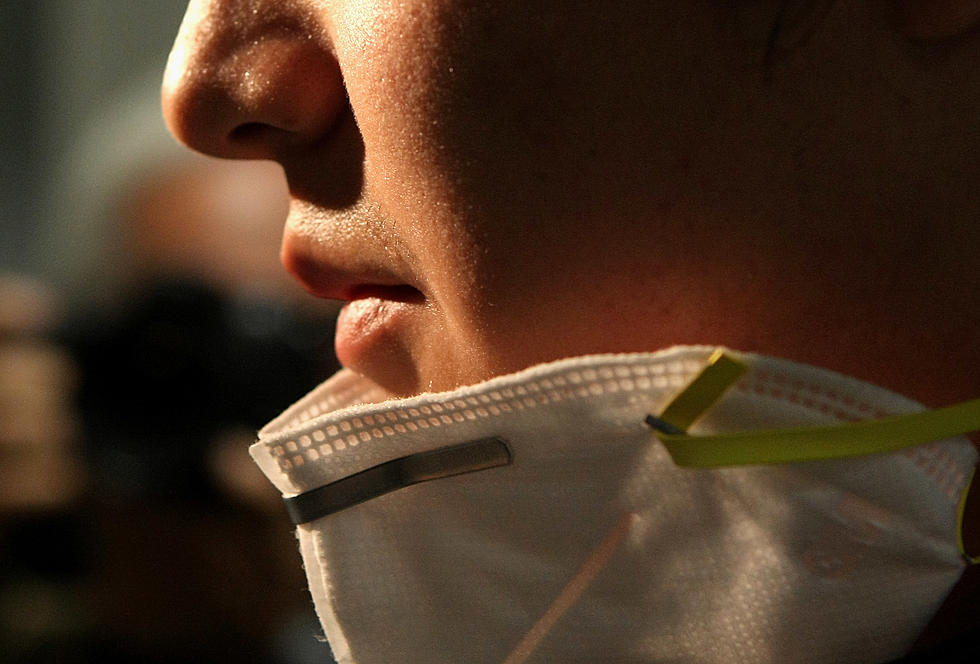 CDC Loosens Mask Guidelines for Fully Vaccinated People [VIDEO]
Getty Images
The Centers for Disease Control has issued new guidelines on mask requirements, and it's good news for fully vaccinated people. Anyone who is considered 'fully vaccinated' against coronavirus can ditch the mask while doing things like walking the dog or dining outdoors with friends.
Masks should still be worn during crowded outdoor events like sporting events, concerts, or any other mass gathering.
Who is eligible to ditch the mask?
You're considered "fully vaccinated" two weeks after your final dose of the COVID-19 vaccine. About 54% of adults in the US have received just one dose of either the Pfizer or Moderna vaccines. It's estimated that one-third of the population has received either the Johnson and Johnson one-shot vaccine or both doses of the Pfizer or Moderna shots, making them "fully vaccinated" after a two-week waiting period.
"I think it's pretty common sense now that outdoor risk is really, really quite low," said Dr. Anthony Fauci, President Joe Biden's top medical adviser. "I mean, if you are a vaccinated person, wearing a mask outdoors ... obviously, the risk is minuscule."
SEE ALSO:  Did Dr. Anthony Fauci Fart on Live TV? 
A word of caution:
Studies indicate that the vaccine is highly effective at preventing individuals from contracting the disease. However, the CDC is still cautious because it is still not clear how effective vaccines are at preventing fully vaccinated people from transmitting coronavirus to those who are not vaccinated.
President Joe Biden echoed the words of the CDC in a nationally televised address to the country earlier this afternoon.
MORE: Michigan Concept Cars - Some Become Stars and Some Are Forgotten
Here are 50 of your favorite retail chains that no longer exist.