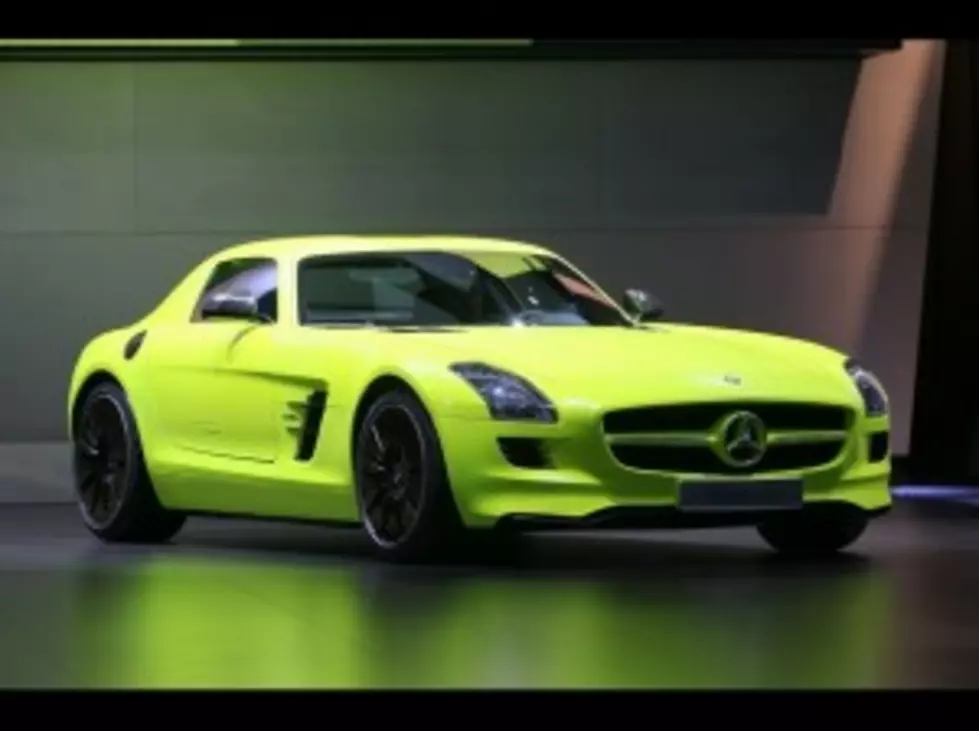 Car Lovers' Crack: Detroit Auto Show Preview
Car makers from around the world traveled to Detroit for the 2011 North American International Auto Show, where they unveiled their newest models, including a new Toyota Prius worthy of an Iron Man 3 cameo and Hyundai's itty-bitty concept SUV, the "Curb."
Mercedes-Benz is introducing the SLS AMG E-Cell car (pictured) during the press preview.  The show opened for media previews today and is open to the general public January 15th - 23rd at Cobo Arena.