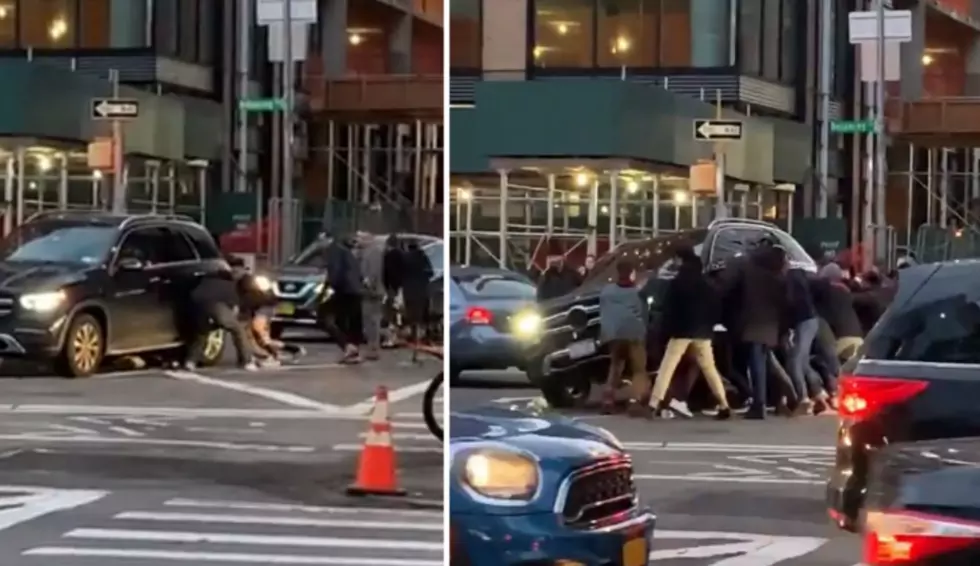 Bystanders Lift SUV Off Trapped Woman in NYC – The Good News
@colbydroscher via Twitter
The kindness of strangers can be an amazing thing.
Twitter user @colbydroscher posted a video that is quickly going viral - it shows the kindness of bystanders in the biggest city in the world.
A group of men immediately responded and tried to lift the SUV with no success. So, other people responded and they were able to lift the vehicle off the woman. You can hear them yell, "She's out!"
The woman suffered minor injuries and was even photographed on her phone on the ground while she was being treated by paramedics. The driver of the SUV was ticketed.
Incredible to think how bad this could've been without the help of these people!