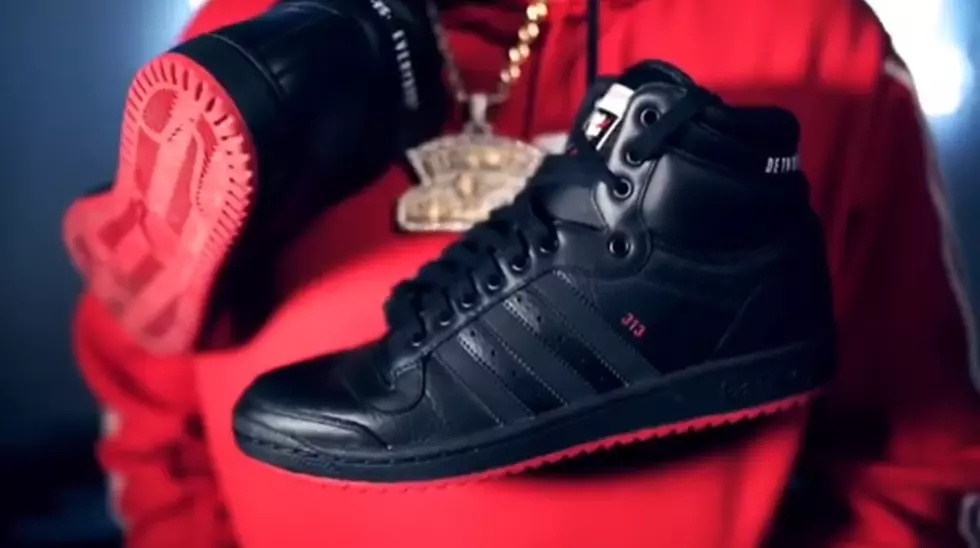 Adidas Selling 'Detroit vs. Everybody' Shoes for 313 Day
Detroit Vs Everybody via Facebook Video
If you've got an extra $120 to spare...
...you can score a cool pair of these limited-edition 313 sneakers. The Adidas high-tops have 313 printed mid-sole and "Detroit vs. Everybody" on the back collar.
They're available at a select few stores starting today: Burn Rubber in Royal Oak will be carrying them starting at noon, the Detroit vs. Everybody Eastern Market store, a few of the Detroit Mr. Alan's stores and Puffer Reds in Wayne.
A matching apparel collection will also be released that will include a black jersey, a red hoodie, and two t-shirts, but call ahead. Most stores are expecting to sell out.