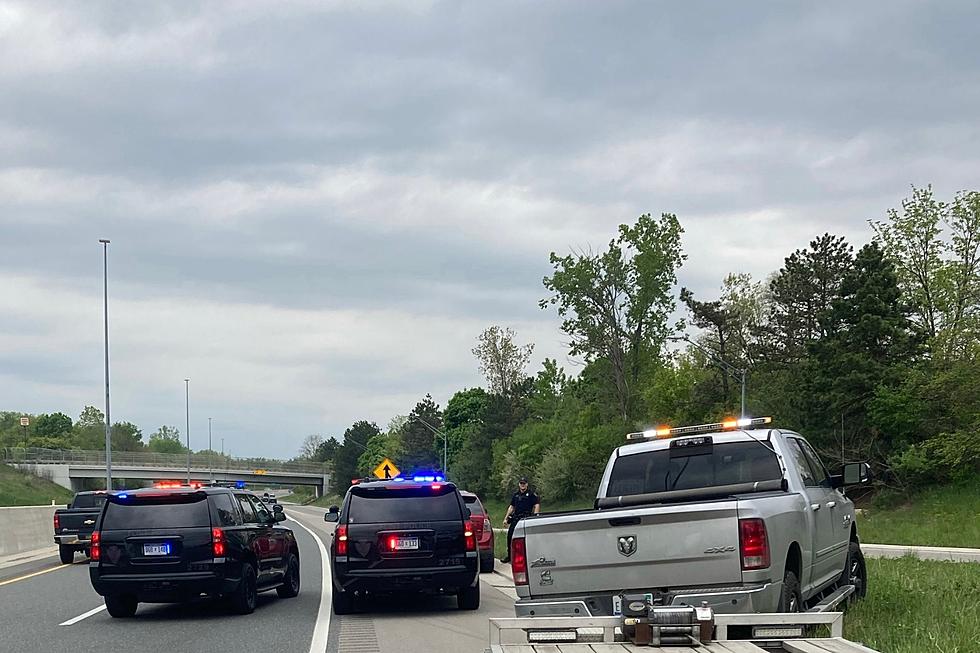 Two-Year-Old Child Safe After Being 'Accidentally' Kidnapped in Flint
Flint Police Operations via Facebook
A two-year-old Flint child is now safe and has been reunited with its mother after being accidentally kidnapped on Friday (5/19).
Mother's Car Carjacked, Sorta
A Flint woman called the police on Friday (5/19) after her vehicle had been driven away with her toddler in the backseat of the vehicle. She told police that she stepped out of her car for a moment near the intersection of Dort Hwy. and Lippincott Blvd. when a stranger jumped into the vehicle and drove off.
According to Flint Police Operations, the woman then pursued the stolen vehicle in a friend's car and updated 911 dispatchers as the vehicle made its way onto northbound I-475j.
Flint police officers were then able to catch up to the stolen car on I-475 just north of Carpenter Rd. The driver of the vehicle was cooperative and stopped for police.
You're About to Find Out 'The Rest of the Story'
Remember the old feature, 'The Rest of the Story' by Paul Harvey?
As it turns out, the vehicle wasn't exactly stolen and the mother had not been carjacked.
When the mother stepped out of the vehicle on Dort Highway, a repossession agent swooped in and took off with the woman's vehicle, presumably for non-payment. The agent, under contract with an undisclosed financial institution, had not checked the backseat of the vehicle and had no idea that there was a child in the backseat before driving away.
According to Flint police, the child was not harmed and was safely returned to its mother.
As the saying goes, that sure sounds like Flint to me.
Dangerous Documentaries: Check Out These Binge-Worthy Shows That Focus on Michigan Murderers
Looking for something to binge? We've assembled a list of 15 documentaries that focus on some of Michigan's worst human beings - Murderers.
Even Michigan's beautiful north is safe from crime, as two of the cases spotlight cases from the Upper Peninsula.
Three women, including one from Flint make the list, along with two former police officers.
Some of the videos below are also available on Peacock and Hulu.
Flint Area Restaurants at Least 50 Years Old
These Genesee County Restaurants Have Been in Business Over 50 Years.
Check Out the House With a Two-Story Walk-in Closet
When you have enough clothes and shoes that your walk-in closet needs an upstairs, you can probably afford this
exquisite home
in Battle Creek, Michigan.
The price tag is $6.5 million.