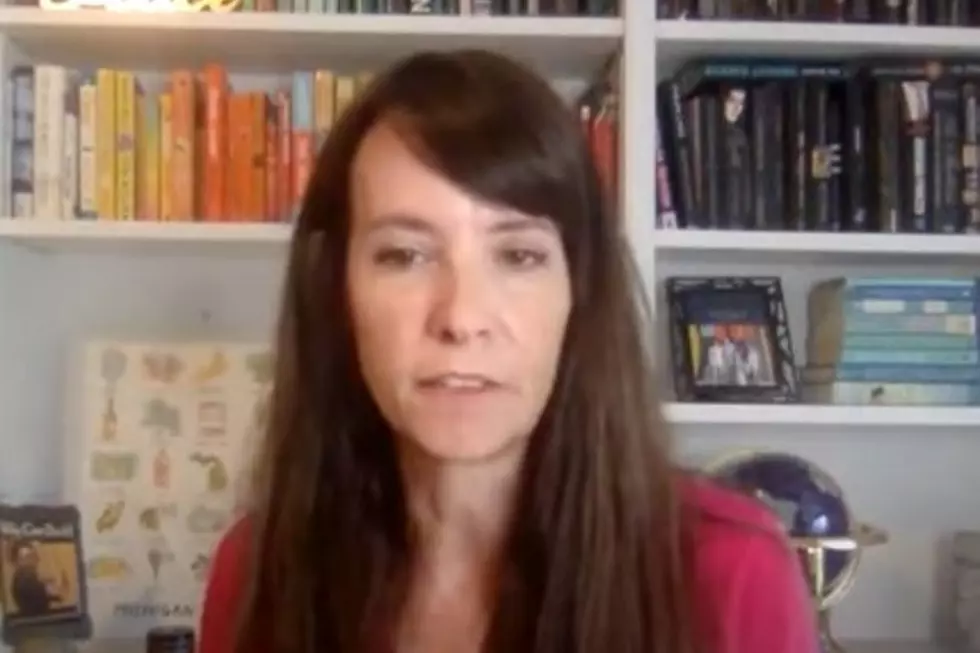 A Michigan Lawmaker Says An Abortion Saved Her Life
Mlive via YouTube
As the US Supreme Court grapples with a decision to overturn Roe V. Wade, one Michigan lawmaker says an abortion saved her life in 2011.
SEE ALSO:  Here are the 10 Most Dangerous Cities and Towns in Michigan
Michigan is one of 26 states that would severely limit women's access to abortions if the landmark case is struck down. If Roe is overturned, a Michigan law passed in 1931 that bans abortions in our state would likely go into effect once again.
Representative Christine Morse's Story
Christine Morse is a Michigan State Representative for Michigan's 61st district which covers much of Kalamazoo County.
In the YouTube video below published by Mlive, Morse outlines her journey with breast cancer, saying that an abortion was necessary to save her life because the medication she was given to treat her cancer was incompatible with pregnancy. Morse says she also had a family to consider.
"In 2011 I was diagnosed with breast cancer and a few days later I found out I was pregnant," Morse says. "I had three living kids already and for me, I wanted to live."
Morse goes on to say that her life expectancy had she opted not to take the cancer treatment would have been about three years.
"So just imagine for a moment, if abortion (would have been) illegal, my case is not considered an emergency, I'm not allowed to have an abortion, so my cancer progresses," she says. "So I could have given my life for nothing because somebody else thought I should not have a choice about what I do with my body."

 
Morse Hopes Lawmakers Hear Her Story
Morse says the threat of overturning Roe V. Wade feels very personal to her. She says that as a lawmaker she's inspired to make sure Democratic majorities exist in the State House and Senate in order to pass laws to protect women.
"It feels like my life doesn't matter," Morse says. "It feels like all that we value is the potential for life and not the potential for life and not for the person carrying that potential for life."

 
Seven Michigan Towns on 'America's Safest Cities' List
There are a lot of advantages to living in a small town. Ofthen, they're close-knit communitites where everyone seems to know just about everyone and they often boast of low crime rates.
Seven Michigan Townships made the list of 'America's Top 100 Safest Cities' and we're proud to say that two of them are right here in the immediate area.
The information was compiled by SafeWise, using the latest FBI crime data on violent crimes and property crimes.
$2.4M Metamora Magazine Worthy Estate is Private Paradise
Located on 23 acres in Metamora, Michigan, this estate is not only gorgeous inside, but an outdoor dream. This private resort-like retreat features a theater room, game room, cedar sauna, heated saltwater pool, hot tub, and lakeside living. Better yet....there's a playhouse that you could actually live in complete with electricity, heat, and an intercom to the mainhouse. Did we mention a zipline on the property as well? You may never leave home!
Flint + Saginaw's Most-Popular TV Anchors - Where Are They Now?
A lot of highly talented people have sat behind the anchor desks at the area's TV stations.
We're taking a look at some of the area's most popular news, weather, and sports anchors who have visited our homes electronically and then moved on.