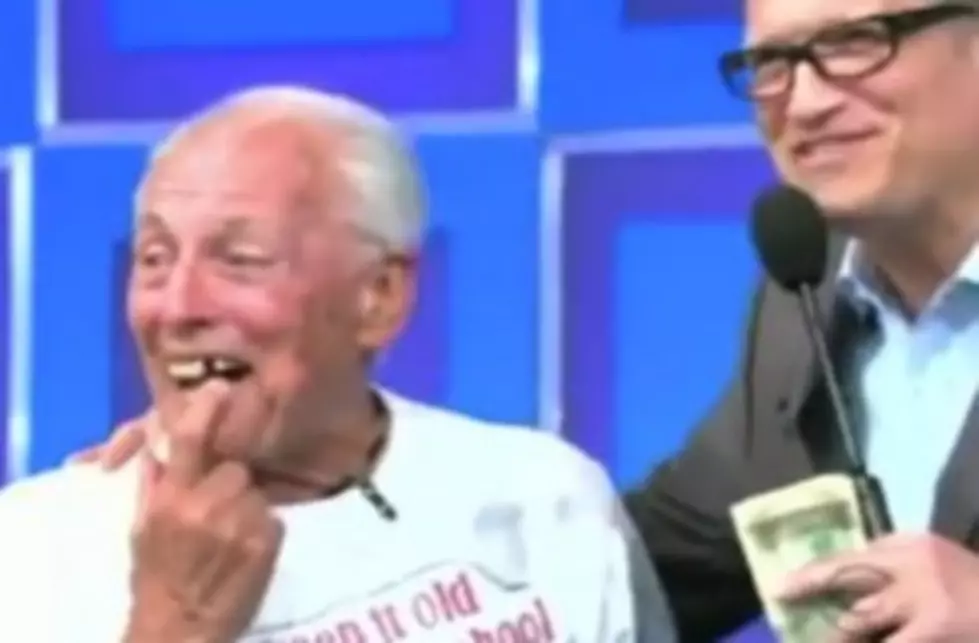 85-Year-Old Man Loses a Tooth on 'Price Is Right' [VIDEO]
Henry moves pretty well for an 85-year-old man, but as this elderly gentleman ran up on stage to greet Drew Carey on 'The Price Is Right', he tripped and knocked out a tooth.
Strangely enough, that isn't the most-awkward moment in the video.
Another Flint resident and professional game-show contestant Chad Mosher, accompanied his younger sister Shay to Los Angeles earlier this year for a taping of Nickelodeon's 'Figure It Out', according to his Facebook page. Chad has made appearances on 'Who Wants To Be A Millionaire' and 'Million Dollar Password'.