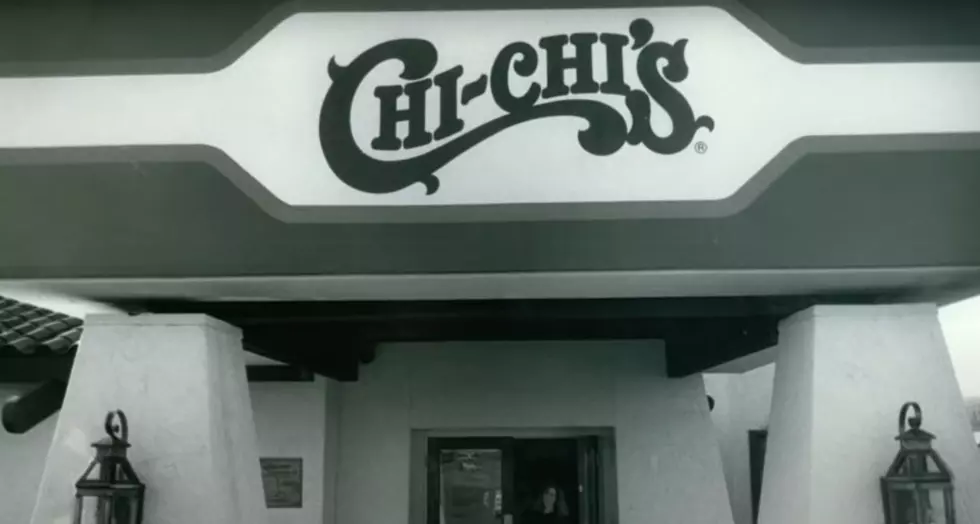 5 Popular Flint Chain Restaurants That Evaporated, Some Still Exist
Photo Credit YouTube https://youtu.be/NUYhNsdIZSE
Sometimes chain restaurants get a bad rap. People like to say "local joints are better" or something like that. Really, those places are located "just around the corner" and friends, family and neighbors probably work there. Sounds kind of "local."
Chain restaurants used to be a really big deal when they opened in cities around Michigan. Now, only a few make stomachs growl and mouths water with anticipation. Here are a few of those formerly (very?) popular places that vanished around Genesee County, Michigan.
What happened to Chi-Chi's Tex-Mex Restaurant in Flint, Michigan?
Chi-Chi's was wildly popular on Austins Parkway off Miller Road/I-75 in Flint. Turns out, a hepatitis outbreak (PA location) was the death nell for the chain, which was already financially struggling before closing all locations in 2002. The brand's signature salsas, dips and seasonings live on in grocery stores, though. Still miss the fried ice cream. If you're a world traveler, the brand is still alive internationally.
For the extra curious Chi-Chi's fans, check out the rise & fall story of the brand.
What happened to Bennigan's on Miller Road in Flint, Michigan? Does Bennigan's still exist?
Bennigan's on Miller Road & I-75 in Flint, Michigan used to be packed every time I stopped in. The chain had issues with finances and closed stores like crazy. According to a quick Google search -- four are left in the country. ONE of those in Mt. Pleasant, Michigan. "Ghost Kitchens" might make it possible for a Bennigan's comeback, though.
What happened Bill Knapp's in Flint, Michigan?
Bill Knapp's, or as I called it "heaven's waiting room" was a Michigan-based, Midwest staple for decades. I remember driving by the Dort Highway or Hill Road & I-475 location seeing all the land-yacht cars in the parking lot. They started in the late 1940s and went belly-up in 2002. Somehow, they still maintain an online presence, here.
Does Schlotzsky's Deli still exist around Michigan?
They're slogan was "Funny Name, Serious Sandwich." While the locations on Dort Highway, Corunna Road and Hill Road lasted a long time in our area... they just vanished one day. The brand still exists around the country, though.
What happened to Old Country Buffet at Courtland Center in Burton, Michigan?
Old Country Buffet, or "OCB" as the "cool kids" called it, was struggling as a whole before the pandemic. The Courtland Center, former Eastland Mall, location was there a long time, closing in 2018. The Miller Road, Flint location closed several years earlier.
12 of Genesee County's Best Breakfast Spots
Rise and shine! Start your day right with a great breakfast at one of these awesome spots for breakfast in Genesee County.
See Genesee County, Michigan's Most Famous Historic Places
These Genesee County buildings are part of the National Historic Places Registry
Michigan State Historic Sites In Genesee County
The State of Michigan has deemed these places historical sites.