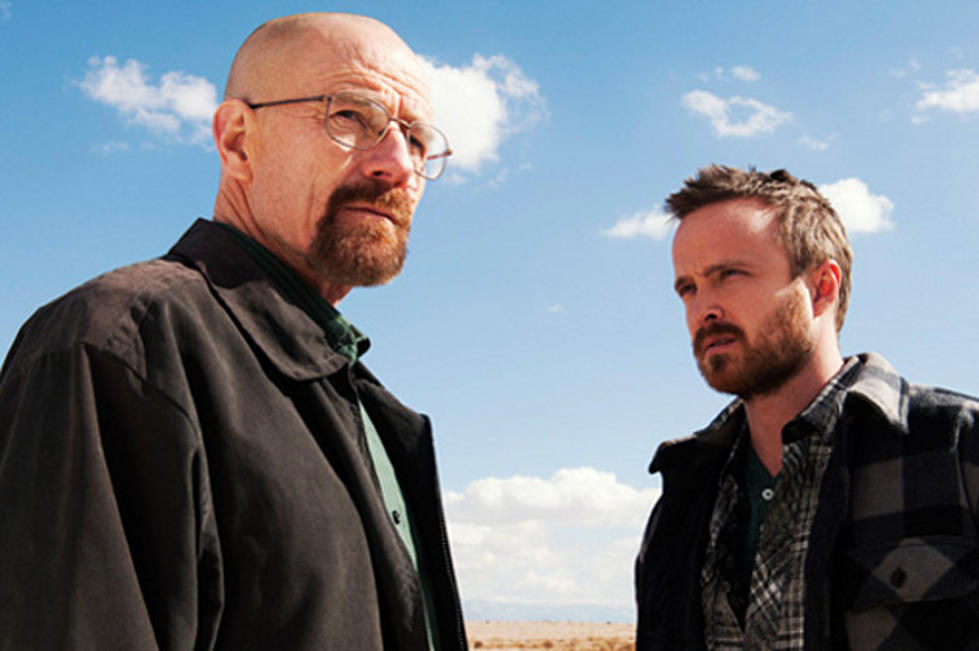 12 Signs That I May Be Watching Too Much 'Breaking Bad'
AMC
Yes, I know I'm a bit late to the party, but when the series originally aired on AMC, a show about a chemistry teacher who turns to a life of crime cooking meth didn't seem all that appealing. But now, I've devoured nearly three seasons in three weeks.
In my defense, I was looking for something to watch on the stupid elliptical machine. Can't do cardio without TV. My son Nick had started watching about a week before that, and said, "Dad, you absolutely have to watch this! You'd love it!" I blame him.
Side note about Nick:  I thought he was going to come out of his skin when we lost Internet service and power at Christmastime. He was jonesing for the next episode, much like a meth head for his next fix. Now he's champing at the bit waiting for Netflix to send the DVD of the final four episodes. (The second half of season five is on DVD, but won't be available for Netflix streaming until February 24th.)
Here are 12 signs that I'm hopelessly obsessed with 'Breaking Bad':
I've started cutting the crusts off my sandwiches.
I no longer think the Pontiac Aztek is the ugliest vehicle on the road. I'm actually a bit envious of the driver when I see one.
I'm thinking about shaving my head.
I occasionally end sentences with "Yo!"
I occasionally end sentences with "Bitch!"
One of my sons knows who Boz Scaggs is, the other does not. That means I've "half" failed as a parent.
I'll sacrifice sleep to watch "just one more episode."
Nick keeps requesting that we have green beans with slivered almonds for dinner. I desperately want to know why.
Other shows are piling up in my TiVo. 'Scandal', 'Modern Family', and 'The Blacklist' are great, but I've temporarily lost interest.
For no apparent reason, I'm suspicious of my sons' high school chemistry teachers.
I was pissed off for two days when Walter missed his daughter's birth. Seriously. Pissed. Off.
After watching the episode titled 'Caballo sin Nombre', I went to the trouble of burning a CD of 'A Horse With No Name' by America, and cued it up to play the next time Nick started the car. My family is ridiculous.
Is there a TV show that you just can't get enough of? A show that has you so hooked, you simply can't wait for the next episode? Let me know in the comments section, or email me privately.