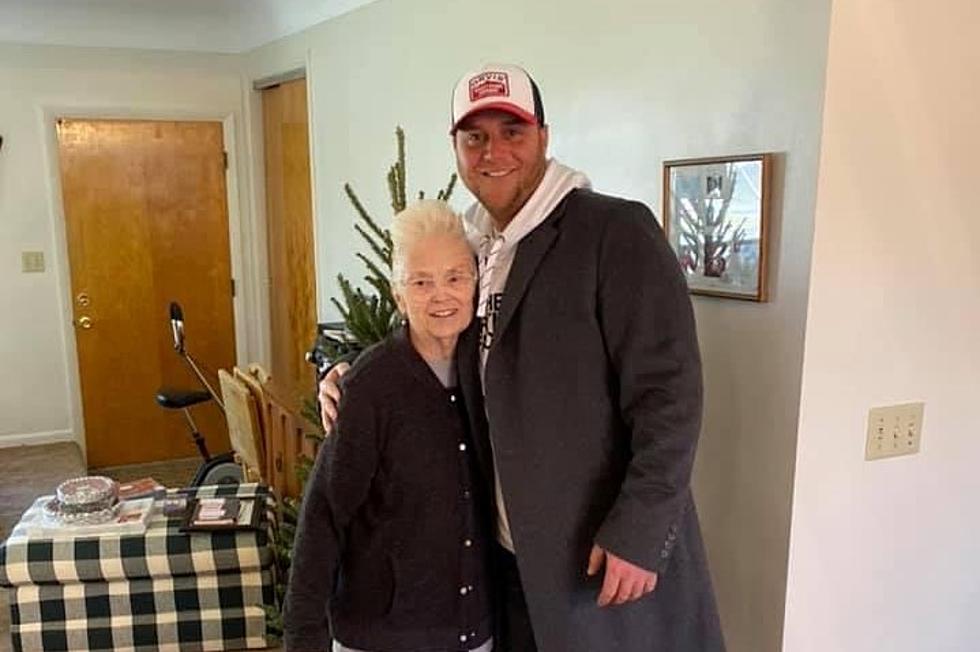 A Wrong Number Turns Into a Special Christmas Tradition For Fenton Man
Photo: John Leonard
Magic just seems to happen during the Christmas season. It's like some divine power finds a way to bring people, even strangers that have never met, together this time of year.
That's what happened to a Fenton man three years ago at Christmas when his phone rang. John Leonard wasn't one for normally answering random numbers, but for some reason on that day he did. Expecting to hear some sales pitch or scam operator, Leonard was surprised to hear the sweet voice of an elderly woman on the other end of the line. What happened next is pure Hallmark movie vibes.
The woman, named Ann who lives in Flushing, simply said she needed a Christmas tree. Thinking she dialed the right number she told Leonard she was unable to drive to get a tree due to being legally blind. Realizing her mistake, she told Leonard she misdialed his number by just one digit and was calling someone to help her get her tree. The rest....well...let's just say get the Kleenex ready for the rest of the story.
Leonard immediately without hesitation told Ann if she needed a tree he would be happy to help.
"I told her if she really wants a Christmas tree I would love to get her one!"
Now for the best part of the story. John has been making sure Ann has her Christmas tree every year since. For three years now the tradition has continued and been a holiday highlight for both John and Ann, who happens to be a retired school teacher of 41 years. Also, each year it's been Windy Hill Tree Farm stepping up to donate the special tree for Ann.
"I tell Ann every year if there's anything she needs outside of a Christmas tree please never hesitate to call! She only contacts me on Christmas, and she says that all she wants and it makes her so happy. She's a really independent woman she doesn't try to take help or ask anyone for anything."
Leonard and Ann make sure to take a picture together with her tree each year, but this year there was a very special addition to the photo. Leonard brought along his 1-year-old son Carter.
"The first year we have a picture of just me and Ann, the second year I was blessed with a baby boy, but he was fresh out of Ann Arbor NICU so he was unable to go out so I got her a picture canvas of him that she hung on her wall. This year my little guy, Carter, was able to take part in bringing Mrs. Ann a tree. This year we surprised her... she didn't know I was bringing him, and she absolutely loved him. This is definitely a tradition we will continue to do."
Like I said....magical things happen at Christmas.
LOOK: The top holiday toys from the year you were born
With the holiday spirit in the air, it's the perfect time to dive into the history of iconic holiday gifts. Using national toy archives and data curated by
The Strong
from 1920 to today,
Stacker
searched for products that caught hold of the public zeitgeist through novelty, innovation, kitsch, quirk, or simply great timing, and then rocketed to success.