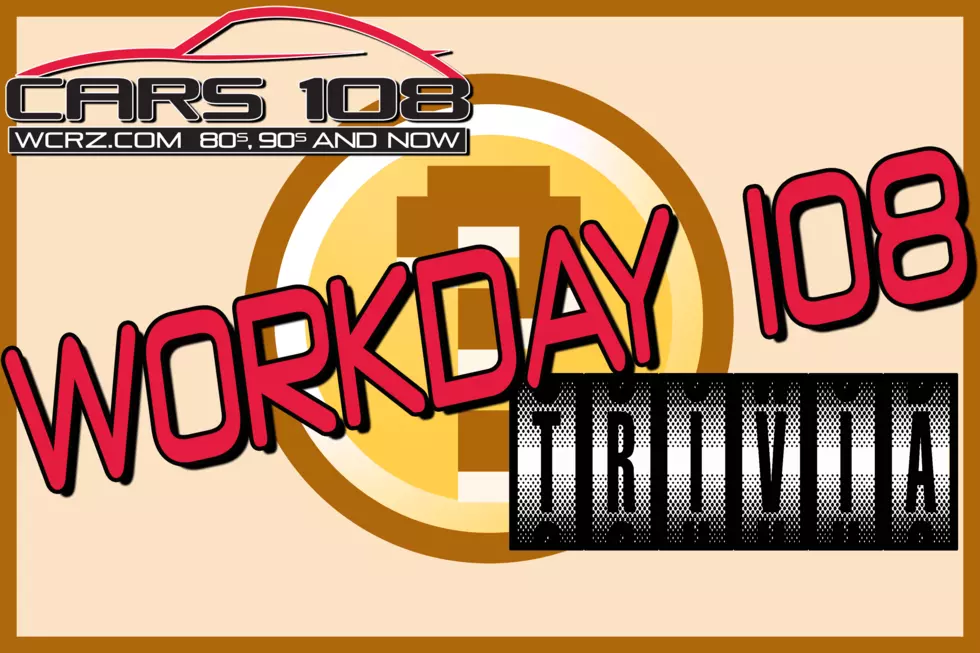 Workday 108 Trivia for the Week of March 28, 2022
All of our winners this week get a pair of tickets to see the Barenaked Ladies at Pine Knob on July 3rd.
Monday
According to a recent survey, only about 20% of us still carry one of these with us on a regular basis. What is it?
A checkbook. Congratulations to today's winner, Mike Keinath from Flint.
Tuesday
The price of this has not increased at all since it was first introduced back in 1975. What is it?
A vowel on 'Wheel of Fortune.' Congrats to today's winner, Paula Cunningham from Swartz Creek.
Wednesday
The first one of these was published in 1878. You probably haven't used one in about 10 years. What is it?
A phone book. Congratulations to today's winner, Dyanna McMahon from Goodrich.
Thursday
According to a survey of parents, 29% use their kids as an excuse to buy this for themselves. What is it?
Chocolate milk. Congratulations to today's winner, Dianne North from Davison.
Friday
There is a 33% chance you will do this on your next vacation. What?
Forget something. Congratulations to today's winner, Carrie Joubran from Flint
This Michigan Airbnb Has an Indoor Pool + Lots of Extras
Typically, winter doesn't mean taking the kids swimming or relaxing by the pool. But this
unique Airbnb
(which is only about 45 minutes from Flint) features a sauna, tennis court, and yes, an indoor pool and hot tub which can be used year round.
This Michigan Home Has an Indoor Pool (But Needs a Little TLC)
Just think of the money you'd save on gym memberships.
Owning a house with a pool in Michigan usually means enjoying a pool for about four months and loathing it the rest of the year. Not this house. This baby has an indoor pool that can be used year-round.
Although we do admit that it needs a bit of TLC.
Flint + Saginaw's Most-Popular TV Anchors - Where Are They Now?
A lot of highly talented people have sat behind the anchor desks at the area's TV stations.
We're taking a look at some of the area's most popular news, weather, and sports anchors who have visited our homes electronically and then moved on.
Michigan's 299 Snowplows Get the Cutest Names Ever
The Michigan Department of Transportation has revealed the winning names assigned to each of its snowplows throughout the state.
Here they are, sorted by region.